Jealous of Nemesis Fernando Alonso's Success, Lewis Hamilton Regretfully Reflects on "Unfortunate" Rant Against Toto Wolff & Co.
Published 03/17/2023, 7:30 AM EDT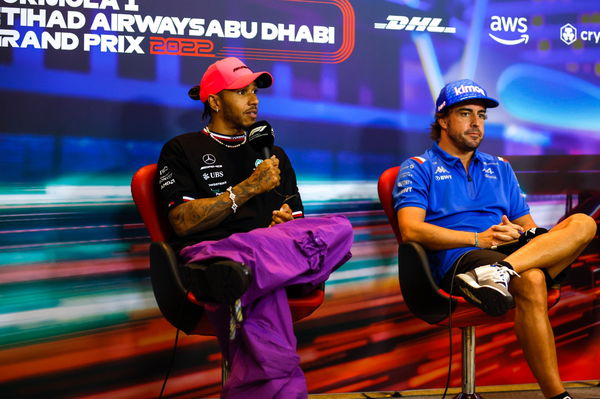 Lewis Hamilton, while entering the 2023 season, never in his wildest dreams, would have expected Aston Martin to be quicker than Mercedes. Fernando Alonso, an old rival of the Briton, did not just overtake him in an epic battle in Bahrain, but also took the podium. The resulting frustration saw him pointing fingers at his team that sent the rumor mills churning. It seems like now he feels that his words were a bit too harsh.
The thing about champion drivers is that they cannot take well to failures for too long. Last year Hamilton, for the first time in his F1 career went a full season without a race win. All the while, he remained calm, hoping to come back stronger in 2023. But the P5 finish in Bahrain did no good to that patience as he told post-race that the team did not take well to his feedback last year. That adamancy, he felt showed in the car. Hamilton regrets using such harsh words now.
Speaking during the pre-race press conference in Jeddah, he told, "Looking back now, that was an unfortunate choice of words on my part. But of course, it can happen that you disagree with certain team members. The most important thing is that we keep communicating and that we keep working together." [Translated using Google]
ADVERTISEMENT
Article continues below this ad
It seems like the rise of Aston Martin still bothers him, though. "We've all been able to see what works and what doesn't. We've also seen where other people get their speed from," he added. "Now is the time to make bold decisions. Big changes are needed to close the gap."
Mercedes were confident of taking the battle to their rivals with their 2023 car. Hamilton, however, from the start, did not have many expectations.
The lack of performance shocked Mercedes, not Lewis Hamilton
ADVERTISEMENT
Article continues below this ad
With the advent of new regulations in 2022, Mercedes introduced some radical concepts in their car. These include the head-turning 'zero pods' design. The design theory did not work last year, but the Silver Arrows felt that wasn't the reason for their poor run. Resultantly, they decided to carry it over to their 2023 car, the W14. Having found performance after some changes towards the final few races in 2022, the team was confident of bouncing back to the top in 2023. The result in Bahrain deflated all those hopes.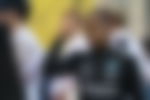 "I heard that we might not be quite at the front in the first races, but that we would be close. In that light, it was of course a shock when that turned out not to be true. But I already knew that we were not in good shape yet. When I first saw the new car, it was still very different from our competitors," Hamilton said.
ADVERTISEMENT
Article continues below this ad
Watch This Story: How a Kitchen Rendezvous Prevented Lewis Hamilton-Toto Wolff "Divorce"
The 7x champion, however, remains confident in his team and hopes they can convert the car into a winning one sometime during the season. For now, it looks like a distant possibility.
Edited By: Varunkumaar Chelladurai