Jenson Button's Custom Truck-Based 1970 FORD BRONCO Up for Sale: Bids, Features and Where to Buy?
Published 01/17/2022, 4:13 AM EST

Follow Us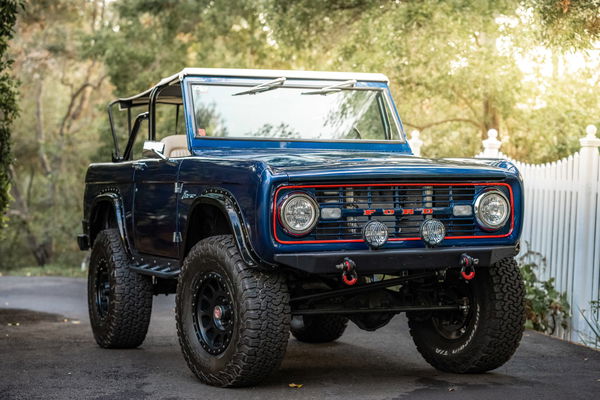 F1 stars are known for amassing impressive car collections. Whenever an F1 star decides to shrink his car collection, fans from across the world are quick to lay their hands on such possessions. And when the car belongs to a highly popular world champion, it becomes a desirable and sought-after deal.
In this instance, 2009 F1 drivers' champion Jenson Button is unloading a 1970 Ford Bronco from his automotive garden. Button has been weeding a lot of his cars lately. He sold his Porsche Carrera GT and 1994 Porsche Turbo, and in 2018 he sold his McLaren P1. In 2017 he sold his 2005 Ford GT. The latest to go under the hammer is the custom truck based on the first generation of Ford's rugged 4×4.
Jenson Button remains one of the most prolific figures in F1. After a successful stint on the track, Button has assumed a new role of an F1 commentator and he is acing that one as well. The Englishman appeared in over 300 Grand Prix having won 15 of them. His zenith came in the 2009 season where he clinched the world title with the Brawn GP team.
ADVERTISEMENT
Article continues below this ad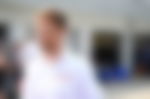 Jenson Button's Ford Bronco up for sale
The quest for classic cars can easily get a lot of money out of the world's super-rich. There is an opportunity for F1 fans to own an exclusive car with killer looks and high performance. The auction will run from January 20 on Collecting Cars. The current bid for the classic 4×4 stands at $85,000(at the time of writing) with 3 more days to go. It has been in Jenson's ownership for the last four years and has been mechanically and cosmetically upgraded.
ADVERTISEMENT
Article continues below this ad
According to Collecting Cars, the car is finished in a smart dark blue hue, and under the hood is a naturally aspirated and fuel-injected 302ci (4.9L) small-block Bronco V8, driving all four wheels via a three-speed automatic transmission. Specialist ASC Auto carried its last scheduled maintenance out in November 2018. The work included a change of the Fitech fuel injection and fitment of the new steering column and Borgeson power steering rack.
ADVERTISEMENT
Article continues below this ad
The odometer clocks 168 miles which proves that it has not been used rigorously by Button. Moreover, there is no prior accident history, no electrical foibles, and the paintwork is described as being in fair condition. Interested parties can contact seller JB22 through Collecting Cars.