Joe Rogan Left Baffled by 'F*cking Razor Edge' Performance of F1 Virtuoso Ayrton Senna
Published 04/30/2022, 12:18 PM EDT

Follow Us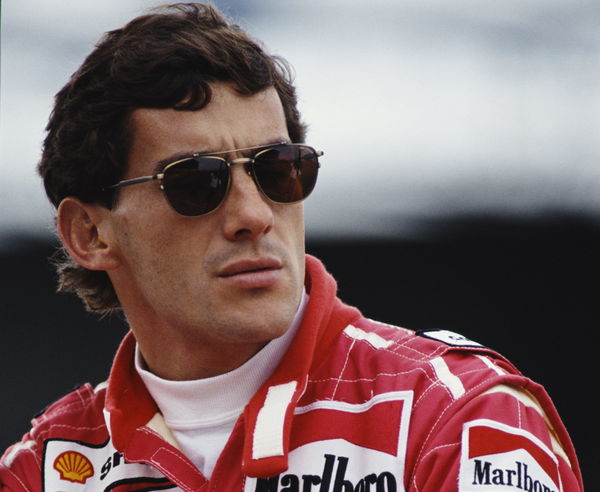 F1 is now moving to the next race of the season in Miami after the thrilling Emilia Romagna GP. The Imola circuit has a rich history in motorsport and it was also the track where the legendary driver Ayrton Senna last drove.
The three-time world champion is one of the best drivers in F1 history. Senna moved to Williams in the 1994 season after failing to win his fourth championship in 1992 and 1993.
Despite being reluctant to take part in the GP, the Brazilian raced in the 1994 San Marino Grand Prix as he had no points in the season till then. But during lap 7, Senna's car left the racing line at the high-speed Tamburello corner and hit the concrete wall at 145+ mph. The accident resulted in the demise of the 34-year-old driver.
ADVERTISEMENT
Article continues below this ad
Recently, the Ultimate Fighting Championship commentator Joe Rogan talked about watching a documentary on Ayrton Senna. He shared he was shocked to know how that even someone like Senna, who was known for his instincts to avoid danger, couldn't avoid death because of an F1 car crash.
Rogan stated, "That documentary shows you like what fine line exists between being the very best and someone who dies in a crash. They're riding this f**king razor edge of performance and Ayrton Senna was famous for having these spectacular instincts, but ultimately died in a crash."
How did Ayrton Senna change the Honda NSX?
ADVERTISEMENT
Article continues below this ad
The Brazilian legend moved to McLaren-Honda in 1988 after his stint with Lotus. Upon joining the English constructor, Senna reached the heights of his glory and became a three-time world champion. In 1991, Honda even gifted a red NSX to Senna. Further, there are reports suggesting that Senna was associated with the development of the NSX car.
Talking on his podcast, Joe Rogan also revealed that there is a special Senna edition of the Honda NSX, which has a solid roof instead of a sunroof. The former television presenter said, "He was responsible in some way for the design of NSX. They had an Ayrton Senna version of the NSX that didn't have a sunroof; it had a solid fixed roof. I think they did some different modifications to the suspension."
ADVERTISEMENT
Article continues below this ad
WATCH THIS STORY: Lewis Hamilton: Ranking His F1 World Titles From 2008 to 2020 
Although Senna is no longer among us, he still continues to inspire the newer generation of F1 drivers. Many F1 drivers got into the sport after seeing Senna dominating the motorsport during his McLaren stint. Even the seven-time world champion Lewis Hamilton has often expressed how he became an F1 driver being inspired by Ayrton Senna.
Edited By: Ranvijay Singh