Jordan Reckons Sebastian Vettel Could Kick-Start Aston Martin's 'Winning Ways' Like Former F1 Champion
Published 01/27/2021, 1:06 AM EST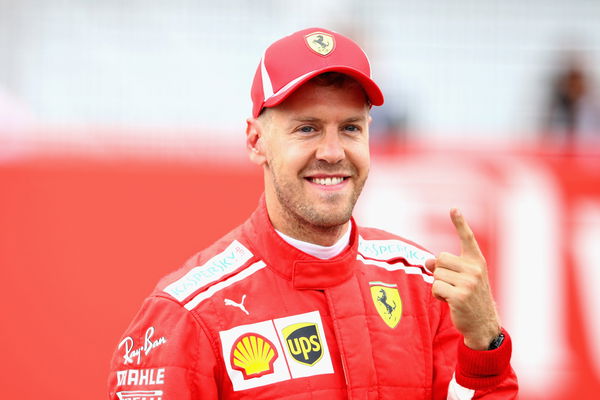 ---
---
Sebastian Vettel will be making his way into the returning F1 team, Aston Martin, for the upcoming 2021 season. And, unsurprisingly, it looks like the British team have placed their entire faith in the former Ferrari driver. But can he lift the mid-field team to new heights?
ADVERTISEMENT
Article continues below this ad
Well, former F1 team owner, Eddie Jordan, believed so. According to the Irishman, Sebastian Vettel could be the gateway to Aston Martin's success amid their comeback into the sport.
Considering the former team owner's strong claims, it feels like the German's success in the #007 could be inevitable.
ADVERTISEMENT
Article continues below this ad
What did Jordan say?
Speaking to Reuters, Jordan opened up about Sebastian Vettel's upcoming outing with Aston Martin. He opined that Vettel could be the Damon Hill of his new team.
"Jordan was floundering until we got Damon Hill. And everybody knows he wasn't the quickest of quick drivers," he said.
"But what he had was a huge knowledge and ability of being able to win, and he brought that from Williams. He kickstarted our winning ways. I do believe Vettel will bring that capacity."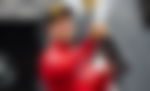 Jordan were squandering at the bottom of the field for a handful of years and then came Hill. The Briton carried the team all by himself to the top in his very first season with them in 1998.
After securing P4 for the first time over that season, the team rose up a notch in the following season as well. Jordan secured a P3 finish, which, to date, is the team's best-ever finish on the table.
Jordan believes Sebastian Vettel could be crucial in Stroll's growth
The Irishman felt that Vettel could play a major mentor role in helping Lance Stroll grow as a driver. The Canadian has been facing struggles since his entry into the sport. Although he holds three podium finishes, his overall seasonal performances have been average.
"We've seen beyond any doubt that Lance is hugely quick, but there are other occasions where he's not as quick," Jordan said.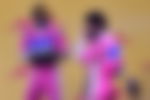 "I think it will up Lance's game, and the information and knowledge of a four-times world champion will have a huge effect on the team."
It could be an interesting first season for Aston Martin, with the #5 driver figuring out ways to get up to speed. Meanwhile, Stroll will be hoping to break the shackles and improve his consistency in chipping in occasional points.
ADVERTISEMENT
Article continues below this ad
Hence, the first season for the British team could just be about bringing their drivers back into form. However, Aston Martin are certainly a team to watch out for the following 2022 season.
Will they grow strong enough to battle Mercedes out for the title? Consequently, could the 2021 season turn out to be the return of the real Seb?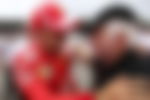 ADVERTISEMENT
Article continues below this ad