Juan Manuel Correa Hilariously Trolls Charles Leclerc, Lando Norris and Others for Their eSports Addiction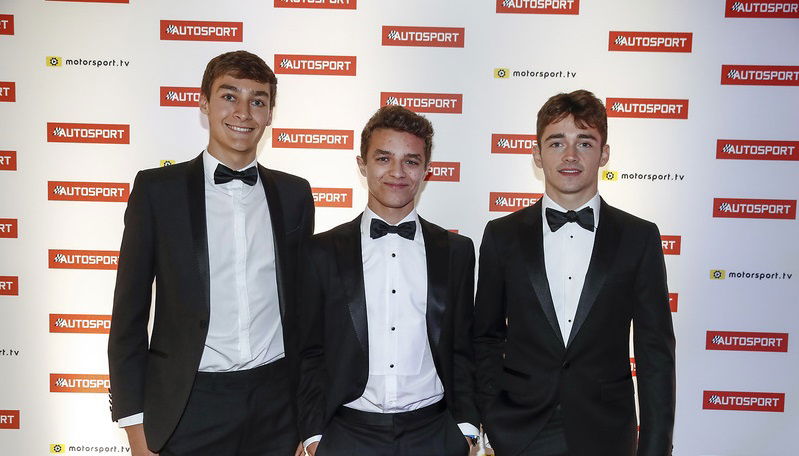 The young guns of F1 like Charles Leclerc, Lando Norris, George Russell are using the quarantine time efficiently. These young and talented drivers are competing virtually.
Formula 1 is organizing the F1 Esports Virtual Grand Prix series. It includes the various F1 drivers and sportspersons from different games. The arrangement has been made to empower fans to keep watching Formula 1 races for all intents and purposes. The progressing COVID-19 circumstance has influenced this current season's initial race schedule.
The virtual races run instead of each delayed Grand Prix. This started with the Virtual Bahrain Grand Prix on March 22. Each resulting race weekend sees the deferred Formula 1 race supplanted with a Virtual Grand Prix, with the activity as of now booked to run until the start of the season. F1 has already conducted three Virtual races with Charles Leclerc winning the last two.
Nine races have been so far canceled/postponed due to the COVID-19 pandemic. It all started with the late cancelation of the Australian GP just hours before Friday's practice session. The Canadian GP is the latest race to be postponed. The next race on the 2020 schedule is the French GP on 28th June.
Juan Manuel Correa mocks Charles Leclerc
Juan Manuel Correa was among the various other drivers competing in the Chinese virtual GP.
F2 racer Juan Manuel Correa made his first official excursion with the Alfa Romeo crew since his accident at Spa in August of a year ago.
Although, only days subsequent to testing one of the group's F1 vehicles, Sauber Junior driver Correa was involved in a multi-car collision at the Formula 2 Feature Race at Belgium a year ago. It brought about the shocking passing of Anthoine Hubert. Correa was left with a spinal injury and extensive harm to his legs, which required significant medical procedure and from which he is as yet recuperating.
.@alexisenunes was joined by @JMCorrea__ on our latest podcast to discuss his journey to F2, the accident, his recovery and more.

Catch the whole thing on Tuesday 👀 pic.twitter.com/XjgbR2kLbT

— ESPN F1 (@ESPNF1) April 25, 2020
The F2 racer will be seen on a podcast with ESPN F1. The driver mocks Charles Leclerc, Lando Norris, and other F1 drivers for being online the whole day. Alexis Nunes says "Everyone is on twitch during this quarantine time, turning into youtube starts and trying to be Lando Norris".
Correa said " Yeah, they are very into it. The thing is this guy(Leclerc), I think they have too much time on their hands. It's crazy, they are every time online. Charles is playing, Lando is playing, George and Alex are playing."
Above all, he said, "I think they don't do anything else all day."
Moreover, He says that he has so much to do like study and rehab, but he thinks he is not the only one who doesn't have a life, these guys are also there.
Abhay Aggarwal
I am an avid follower of Formula One, Baseball, Cricket, and Lawn Tennis #MercedesAMG #Yankees