Juan Pablo Montoya Impresses Everyone by Beating Many Youngsters to Win Miami E-Sports Crown
Published 02/02/2020, 1:59 PM EST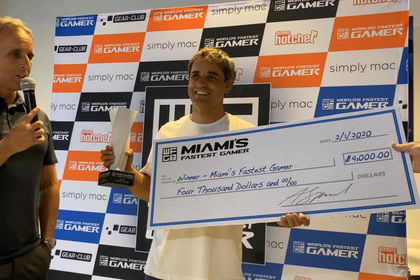 ---
---
Juan Pablo Montoya let go of the real world of motor racing to immerse himself in the virtual competition. The Colombian won the Miami Fastest Gamer.
ADVERTISEMENT
Article continues below this ad
He was driving a Lamborghini Huracán GT3 car at Austria's Red Bull Ring. The 44-year-old Columbian was as thrilled as if he'd just won his first Grand Prix.
ADVERTISEMENT
Article continues below this ad
The ex-driver and seven-time Grand Prix winner in F1.
IndyCar champion and winner twice in the Indy 500.
Triple winner of the 24 Hours of Daytona, winner in NASCAR, the Colombian is a jack-of-all-trades! From now on, he can count a victory in sim-racing on his record.
Montoya Won Miami Fastest Gamer crown
The 24 racers included, among others, Esports aces and WFG past victors Rudy van Buren and James Baldwin, previous IndyCar racer Adrian Fernandez, DTM driver Ed Jones, IndyCar driver James Davison and a gathering of second-age celebrated names, for example, Pietro and Enzo Fittipaldi, Juan Pablo Montoya's son Sebastian Montoya and F1 legend Rubens Barrichello's son, Eduardo Barrichello.
In the final, Montoya started from third place and saw a fight before him between Ed Jones and James Davison. He took advantage of the struggle between these two drivers to climb to the top of the race so as never to lose it again despite repeated assaults by Ed Jones until the last lap.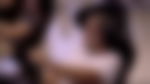 "I haven't been this excited about racing in a long time, Everyone in this room who was watching was cheering for somebody – it was so cool," said Montoya.
ADVERTISEMENT
Article continues below this ad
"It's unbelievable. I can't believe the intensity where you are racing these guys on the simulator. I was burning up – my head felt so hot because you have to be so focused. Ed (Jones) did a great job, but I was surprised I had anything for them. I didn't think I was quick enough, but I just put the laps together, and it was pretty damn good – I'm surprised."
"I think it's cool because the sim racers are really good. They spend a lot of hours on it. One of the things you could see was the racecraft from the guys that have done a lot of real racing start to pay off. In pure lap speed, the sim guys are really good, but I think we got them today in the little details. I'm a big believer that sim racing is going to be huge – but after today, this is a different level – it was incredible." he concluded.
ADVERTISEMENT
Article continues below this ad