"Just Resign" – Jeremy Clarkson Bashes Out F1 Stewards After Austrian GP
Published 07/05/2021, 3:50 AM EDT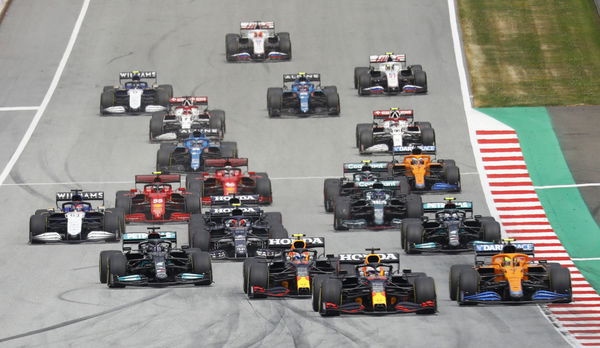 ---
---
The Austria Grand Prix was an easy race for Red Bull's Max Verstappen, as he won a fairly straightforward race for a second-consecutive week. However, it was a rather nightmarish race for the F1 drivers driving behind him; the FIA kept handing out time penalties and penalty points for their actions on the track. After the race, former Top Gear host, Jeremy Clarkson, expressed his dissatisfaction with the authorities' conduct.
ADVERTISEMENT
Article continues below this ad
The most notable incidents were involving Lando Norris and Sergio Perez as they pushed other drivers off around the Red Bull Ring. Some, like Norris, did raise concerns over the legality of the punishment they were served with.
Popular TV host doesn't agree with the fines that F1 drivers were given
ADVERTISEMENT
Article continues below this ad
Red Bull's Sergio Perez was given a 5-second time penalty and was handed an additional two penalty points for forcing Charles Leclerc off the track. Later in the race, he was given another 5-second penalty for pushing the Ferrari driver off track once again.
Podium finisher, Lando Norris, was also given a 5-second penalty and two penalty points for pushing Perez off-track into turn 4.
F1 stewards. You are ruining the sport. Please, just resign. Go home.

— Jeremy Clarkson (@JeremyClarkson) July 4, 2021
This made the former TV host Clarkson rage, and he took to Twitter to blow off some steam. Clarkson wrote, "F1 stewards. You are ruining the sport. Please, just resign. Go home."
The British TV host also praised Norris for fighting Lewis Hamilton and earning a podium finish by coming third. He wrote, "Anyone else thinking that Lando Norris is the real deal?
Watch Story: Mad Max: Verstappen's Angriest Rants on Team Radio
The McLaren driver feels a P2 finish was stolen from him
As the 21-year-old driver was chasing down the race leader, Verstappen, Mexico's Sergio Perez was hunting Norris and went for the outside into turn 4. However, there wasn't enough room for the two of them, which resulted in Perez going into the gravel. This incident was seen as unfair by the FIA, and they gave Norris a 5-second penalty and two penalty points.
However, Norris did finish P3 and earned himself a third podium for McLaren this season, but he wasn't content with it as the time penalty robbed his chances of achieving P2.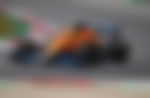 Speaking to Sky Sports, Norris said, "It's his [Perez's] risk to go around the outside. He knows there's gravel there. You watch every other junior series; every time someone tries to go around the outside and doesn't commit to it they end up in the gravel. I didn't even squeeze him off. You understeer around the corner anyway, he should have expected he wasn't going to make it. I don't know, I'm just annoyed because it cost us P2."
Now, Lando is looking forward to the British Grand Prix at Silverstone two weeks from now on his home turf. The 21-year-old is hoping to make amends, and he will aim for a P2 finish to compensate for what was stolen from him at Spielberg.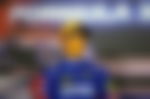 ADVERTISEMENT
Article continues below this ad
ADVERTISEMENT
Article continues below this ad