"Keeping an Eye on Other Young Guys" – Toto Wolff Preparing for Eventual Life Without Hamilton or Bottas
Published 05/13/2021, 10:13 AM EDT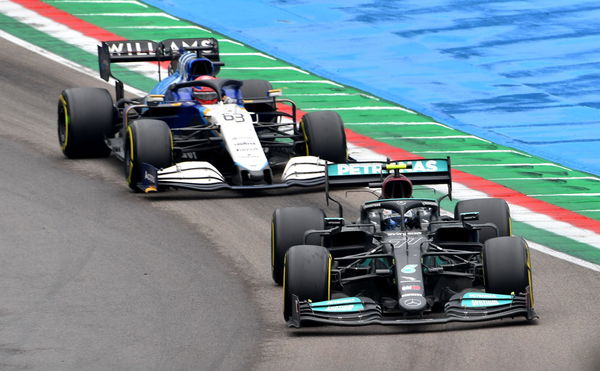 ---
---
Lewis Hamilton is not immortal and does not have everlasting youth. There will come a time when the F1 legend decides to hang up his boots for good. And understandably, Mercedes team boss Toto Wolff wants to be prepared for that eventuality. The team have already been in a pickle like that once, and they do not want to be in that position again.
ADVERTISEMENT
Article continues below this ad
When Nico Rosberg announced his sudden retirement after winning the 2016 world championship, the Silver Arrows had one empty seat and no driver to fill it. As a result, the outfit had to really scramble and roped in Valtteri Bottas to replace the German.
The Finn's career in Mercedes and inability to take the fight to Hamilton is a different story altogether. Now, both Hamilton and Bottas are well in their 30s, and only George Russell seems to be the candidate to take the reins eventually.
ADVERTISEMENT
Article continues below this ad
What did Toto Wolff say about Hamilton, Bottas, and Russell?
In light of this, Toto Wolff spoke of Mercedes future drivers. He said, "We will evaluate both choices. Valtteri is one of our drivers and I will always be loyal to our drivers, but we all have an obligation to evaluate the future, to have long-term plans and in this regard we must consider all the possible options for both cars.
ADVERTISEMENT
Article continues below this ad
"Since we have two Mercedes juniors, Esteban (Ocon) and George, we have to evaluate everything. I would add that we are also keeping an eye on other young guys who are emerging, but having said that, today there are only two drivers driving a Mercedes and they are Valtteri and Lewis."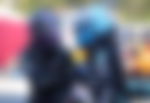 The German outfit is not like Red Bull or Ferrari, who have an army of youngsters waiting in the wings. It does not help that Russell and Ocon are the only Mercedes juniors. Pascal Wehrlein could have been an option, but the team dismissed him from their young driver program years ago.
ADVERTISEMENT
Article continues below this ad
If the team are really that desperate, they could always tap into the Formula E pool and consider Stoffel Vandoorne or Nyck de Vries as possible options.