'Kept It Very Late' – Wolff on Why Mercedes and Lewis Hamilton Only Agreed to a 1 Year Deal
Published 02/09/2021, 12:51 AM EST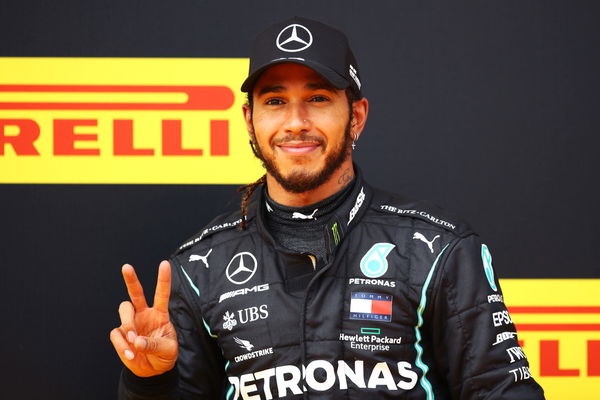 ---
---
Ever since the talks began between Lewis Hamilton and Mercedes, rumors started surrounding the two parties, with most of them claiming that the seven-time world champion and his team were agreeing to a two-year deal until the end of 2022 with an option of extending it up to 2023.
ADVERTISEMENT
Article continues below this ad
However, the reality turned out differently than expected. As of now, Lewis will only stick around the team until the end of 2021. This unexpected twist led to the indications that Mercedes might open their doors to Lewis' compatriot, George Russell, by as early as 2022.
However, amid such rumors, Mercedes' CEO and team principal, Toto Wolff revealed the primary reason behind the bizarre agreement with the Briton.
ADVERTISEMENT
Article continues below this ad
Wolff's view on the Lewis Hamilton contract
According to Autosport, Toto opened up that Mercedes and Lewis had to agree upon a one-year deal due to time constraints. Furthermore, he hinted at another bigger contract heading towards Lewis in the near future.
"We jointly agreed on a one-year deal," he said. "First of all, there is a substantial regulation change in 2022. We also want to see how the world develops, and the company. Plus, on the other side, it's because we kept it very late.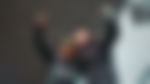 "We wanted to discuss the contract at the end of the [2020] season between the Bahrain races and then obviously, Lewis didn't feel well. In the end, we started our conversation just before Christmas. So it was important to get it done as soon as possible.
"And in that respect, we thought, let's postpone the discussion about 2022 and onwards to a later stage in 2021."
Could there be a different reason behind Lewis Hamilton's 1-year contract?
Keeping Toto's claims aside, there could be another reason for Mercedes' one-year contract offer to Lewis. Considering he is just one title away from beating Michael Schumacher's long-held record, the Briton could soon reach the top of the F1 record books.
Hence, there is always a huge possibility that Lewis might head out of Formula 1 if he manages to secure that vital title.
ADVERTISEMENT
Article continues below this ad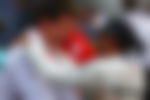 Thus, this could mean that Mercedes are playing safe with their trusted driver, Lewis, and are probably looking to keep the option of Russell joining the team by 2022 very much open.
Overall, will Mercedes approach Lewis with an offer beyond the 2021 season? Or will Lewis see off his successful career with the upcoming season?
ADVERTISEMENT
Article continues below this ad