Kimi Raikkonen Not Ruling Out Team Principal F1 Role in Future
Published 06/17/2021, 4:15 AM EDT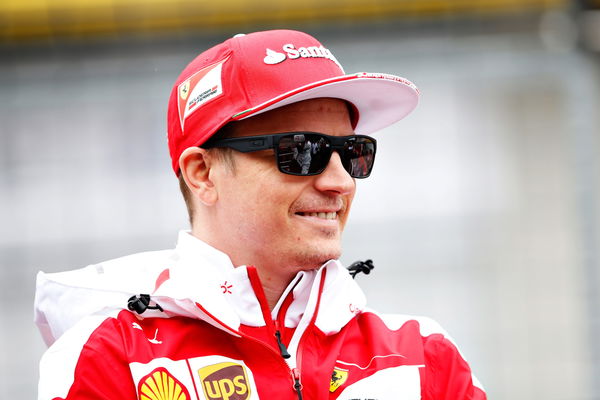 ---
---
F1 driver Kimi Raikkonen, while at the car testing event of Alfa Romeo Giulia in the GTA and GTAm versions, revealed he won't rule out a Team Principal job for an F1 team in the future. For now, however, the 2007 World Champion is prepping himself for the first triple-header of the season.
ADVERTISEMENT
Article continues below this ad
Speaking to motorsport.com, Kimi spoke about his relationship with Antonio Giovinazzi and his development as a driver this year. He also talked about the changes in F1 from the time he began to now.
Watch Story: From Will Smith to Nicole Kidman: When F1 & Hollywood collide
ADVERTISEMENT
Article continues below this ad
I try to do my best, always, and life goes on: Raikkonen
Kimi also talked about his relationship with teammate Giovinazzi, his future, and the current season. The Finn world champion has put in some stellar performances this season, but his Alfa Romeo has managed just a solitary point.
Raikkonen recognized he has to work harder in order to keep his Italian teammate behind. Giovinazzi has been consistently quicker than Kimi in qualifying this season.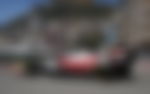 Formula One F1 – Monaco Grand Prix – Circuit de Monaco, Monte Carlo, Monaco – May 20, 2021, Alfa Romeo's Kimi Raikkonen in action during practice REUTERS/Gonzalo Fuentes
"We have known Antonio for a couple of years. He was the third driver or test driver at the time I was in Ferrari," said the former Ferrari driver.
"We have a good relationship, he is very fast – especially in qualifying – so I have to work hard! There is a really good friendship," said Kimi Raikkonen.
Raikkonen also talked about his start in F1 and how things have changed.
"Now everything is different than when I started: I had little experience with racing cars. Today the guys are more experienced with the minor formulas, thanks to Formula 2 and Formula 3.
"I have taken a big step from Formula Renault to Formula 1: sport has changed. I am still the same; I am just a little bit older. Life changes you in different ways and you experience.
"Sometimes they are positive, others less so. I try to do my best, always, and life goes on," said Raikkonen.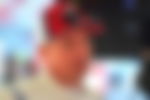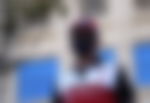 Will Kimi Raikkonen will still be on the grid in 2022?
ADVERTISEMENT
Article continues below this ad
Kimi Raikkonen boasts of a career of over 2 decades in F1. He has still not signed a contract for the 2022 season. Kimi also mentioned his plans for the future after calling it a day as an F1 driver.
"At the moment I want to do what I enjoy, keep fit, and see what the future holds. I don't know where I will be in five or ten years., if I will have a role as Team Principal or as Advisor: at the moment I would say no, but you never know."
(Quotes translated from Turkish using Google Translate)
ADVERTISEMENT
Article continues below this ad
Will Kimi be a good team principal of an F1? Comment below to let us know.
Trending Stories