Kimi Raikkonen Responds to Speculations Linking Mick Schumacher to His Alfa Romeo F1 Seat
Published 07/23/2021, 1:49 PM EDT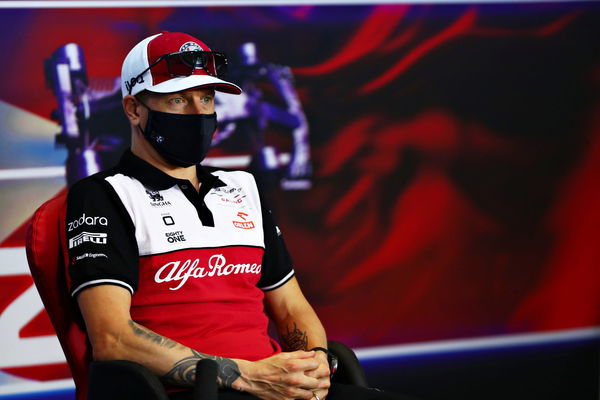 ---
---
In a conversation about experience, age, and progeny, Kimi Raikkonen talks about the future. While still unsure about the upcoming season, Kimi discusses racing with the greats and being a part of the elite 20 on the grid.
ADVERTISEMENT
Article continues below this ad
In the interview, he mentions his son and the sons of other motorsport legends- and whether Mick Schumacher could take his seat at Alfa Romeo.
Raikkonen doesn't give away much about his future in the sport. He is currently the most experienced driver on the grid, with 342 races to his name. With this record, he says, "I'm not interested in expanding my record.
ADVERTISEMENT
Article continues below this ad
"All records are broken at some point. That's why that doesn't give me anything."
Upon hinting at retirement, he is asked if he would mind Schumacher Jr. taking his seat. Kimi laughs and replies, "If I decide to quit, I really don't care who drives the car. That is no longer my problem."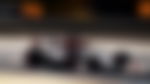 The old-timer talks about Mick Schumacher's rookie season. "It's difficult for him to shine because the car isn't really fast. On the other hand, that's good for him too. 
"Because people know the car is not good. If he still drives strong races and shows his speed, that's positive." [translated using Google Translate.]
Kimi also mentioned the pressure that comes with being the son of a legend."He's under a lot of pressure, of course, with the name. The worse car gives him an easier start because expectations are low. It gives him more time to learn things,"
The Raikkonen name- Kimi talks about his children
Kimi Raikkonen has raced with Motorsport legends like Jos Verstappen and Michael Schumacher. Both have paved the way for their sons in racing. Kimi Raikkonen was asked if we would see another version of him on the track in the future. Kimi replies, "I will definitely promote anything they have fun on. No matter what it is. But I won't force anything."
ADVERTISEMENT
Article continues below this ad
Kimi revealed that his son and younger daughter have inherited his passion for engines and "anything that moves." However, he is determined to let them find their own path and not force anything.
His son makes laps of the circuit, seemingly into karting. "He drives go-karting fervently and loves everything that has an engine. 
"Sometimes he does his laps for a whole afternoon, sometimes less because he feels like doing something else. The same also applies to my younger daughter, who is also slowly starting to be interested in everything that moves." 
ADVERTISEMENT
Article continues below this ad
While we can't wait to see the little "Ice cubes" following their father's footsteps, it will also be a pleasure to see Kimi add another year to his list.
Watch this story: From Drunk Gala to Dry Responses: Kimi Raikkonen's Funniest Moments