Kimi Raikkonen Reveals His Son's Reaction to the Portuguese GP Collision
Published 05/07/2021, 2:18 AM EDT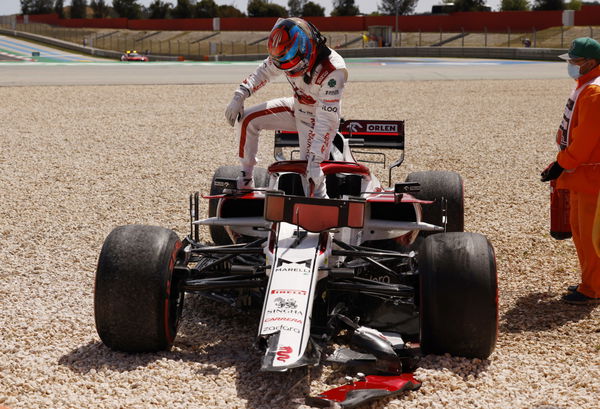 ---
---
Kimi Raikkonen had a rather unforgettable outing at the Portuguese Grand Prix as his race lasted only for a single lap. Moments after starting Lap 2, the Alfa Romeo driver rear-ended his teammate on the main straight, causing significant damage to his front wing and the floor.
ADVERTISEMENT
Article continues below this ad
Consequently, the Finn drove deep into the gravel trap and pulled up near the barriers around Turn 2, and retired from the race.
Glancing at such a measly blunder, Raikkonen's son, Robin Raikkonen, ended up offering a piece of advice to the former World Champion.
ADVERTISEMENT
Article continues below this ad
What did Kimi Raikkonen say?
Almost everyone knows that Raikkonen has been teaching the 6-year-old in Go-Karting, constantly providing him the dos and don'ts while behind the wheel. Unfortunately for Raikkonen, this ended up back-firing.
The Finn revealed that he always instructs his son to keep his eyes ahead while racing, which Raikkonen himself failed to do during the race in Portimao. Hence, Raikkonen opened up on how Robin reacted after taking a look at his collision.
"For sure, far from ideal," the Finn said. "But I think probably the worst was my son was telling me that 'you always told me to look forward' when he's driving go-karts. He gave me a bit of that…"
Ever since the world went into lockdown as a result of the COVID-19 outbreak, Raikkonen has been spending a substantial amount of time with his son on the track. In fact, the two have even raced each other on several occasions in 2020.
What happened during the Portuguese GP?
Starting from P15, Raikkonen had quite a decent getaway, and climbed his way up to P13, slotting himself right behind his teammate, Antonio Giovinazzi.
However, considering the lack of overtaking opportunities, the Finn had to wait until the main straight to make an attempt. And it looked like he might pull off a rather easy move on the Italian as the former found a better exit out of the final turn.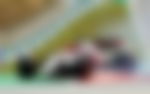 However, Raikkonen underestimated the power of tow on this breezy circuit and took his eyes off the front and onto the steering wheel for a split-second.
ADVERTISEMENT
Article continues below this ad
And by the time he got his focus back on the track, it was too late for Raikkonen to react, as he ended up clipping his front wing onto Giovinazzi's rear, consequently leading to his first retirement of the 2021 season.
However, with the Spanish Grand Prix around the corner, can Raikkonen put up a stellar show to secure his first set of points for Alfa Romeo this season?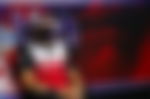 ADVERTISEMENT
Article continues below this ad