Kimi Raikkonen Jokes About F1 Fans Wanting to "Get Rid" of Him
Published 10/08/2020, 10:21 AM EDT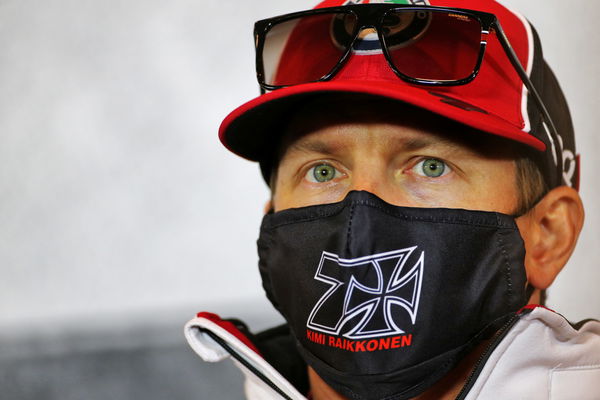 ---
---
As Formula 1 is halfway through this season, it will only be a matter of time before the teams finalize their lineups for 2021. One such team are the Alfa Romeo. With the team open to retaining Kimi Raikkonen, the Finn has revealed that he is yet to make his decision.
ADVERTISEMENT
Article continues below this ad
Kimi opened up about his plan following the end of this season. "That has not yet been decided," Kimi said. The "Iceman" also denied that no section in his contract stated that he must sign a new deal by the end of September if he wishes to stay with Alfa Romeo in 2021.
"If you want to believe what is written like that, then that's true. But I never had such an option in my contract. So it says everything about truthfulness. I've discovered so much about myself over the years I stopped reading. 90 percent is untrue. 10 percent is true," Kimi cleared.
ADVERTISEMENT
Article continues below this ad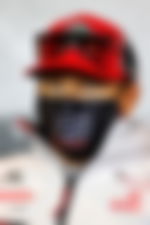 During the interview, Kimi also responded to the criticisms that he is too old to drive in F1. "It's funny. When I started Formula 1, some people said I was too inexperienced," the Finn said.
"Now they are talking about the fact that I'm getting too old, they want to get rid of me. So at the beginning and towards the end of my career, it's a bit restless. But it was okay in between."
At the age of 40, Kimi is the oldest driver on the grid. He is also on the verge of breaking another record this season after breaking one in Barcelona earlier this year.
323rd Race Start for Kimi Raikkonen at Nurburgring this Weekend
Kimi Raikkonen will make his 323rd race start at the German Grand Prix this weekend. In doing so, he will hold the record for the number of race starts that is currently held by Rubens Barrichello.
ADVERTISEMENT
Article continues below this ad
But Kimi cleared up that he does not care about the record. "Regardless of the record, I approach the weekend like any other. Because once you sit in the racing car, you forget about everything else," Kimi said. "When I was young, I never thought I'd be in Formula 1 for so long."
"But when you're young, you don't worry about such things, anyway." The ongoing season is the 18th season for Kimi Raikkonen in Formula 1.
(The quotes are translated from German using Google Translate)
ADVERTISEMENT
Article continues below this ad