Lack of "Big Egos" Key to Mercedes' Incredible F1 Success, Claims Technical Director
Published 02/21/2021, 8:30 AM EST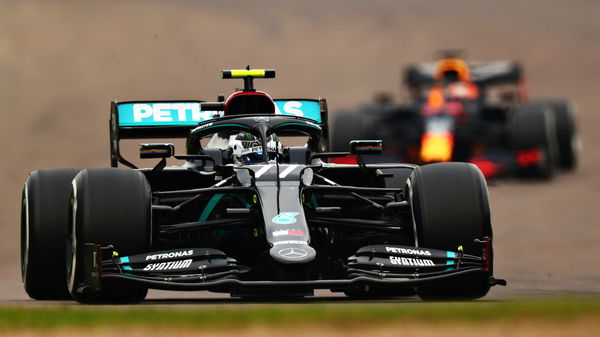 ---
---
Mercedes is the most dominant force on the Formula One grid, but it is not a one-man show; they work together as a team. The reigning constructors' champions know how important teamwork is and working together has been the key to their success.
ADVERTISEMENT
Article continues below this ad
Mercedes's Technology Director, Mike Elliott, gives key insights into the Brackley-based teamwork and how their team bond and understanding of each other has been fruitful to them over the years.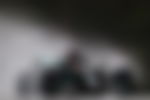 Mercedes look at the bigger picture
ADVERTISEMENT
Article continues below this ad
The Silver Arrows know they need to make sacrifices in order to lift the constructor's title year after year, and thus, they plan ahead. The podcast, In Conversation With, saw Mike Elliott talk about the team dynamics at the Silver Arrows.
He said. "That effort in for each other and saying, you know we're going to do this together and I think that is really strong at Mercedes. I think there isn't too many really big egos that sort of want to do their own thing.
"I think generally speaking, what happens is people pull together and somebody's down everybody else pulls them up."
Elliot further stated, "Somebody gets a bit too tall they get sort of a humor and they get pulled back down and you get that sort of team environment where you know you you just you're just there trying to do the best you can for each other."
The Silver Arrows are an unstoppable force
The Brackley-based team has been the undefeated champions since 2014, they have gone to win seven consecutive constructor titles. The Mercedes team will eye an eight-world title as they set out for the 2021 season. Lewis Hamilton and Valtteri Bottas will be behind the wheel for Mercedes that will certainly give them the edge over the competition.
ADVERTISEMENT
Article continues below this ad
The Brackley-based team will work harder than ever, as a team, to achieve the target they have set for themselves. The team boss, Toto Wolff, who is an influential leader and an ambitious one, will be one of the driving forces to lead Mercedes into glory.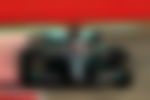 The team heads out to Bahrain for the opening race set on 28th March. Indeed, fans would be happy seeing the Mercedes cars dominate the track once the season goes underway. How far will Mercedes go with having such an amazing team work ?
ADVERTISEMENT
Article continues below this ad