Lando Norris Admits Some Parts of F1 Drive to Survive Were 'Out of Place'
Published 03/15/2022, 4:01 PM EDT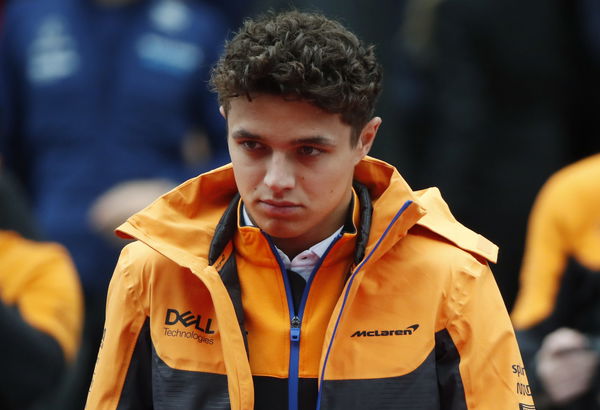 McLaren driver Lando Norris has admitted that Netflix's Drive to Survive documentary has shown snippets that have been 'out of place.' The youngster believes that clips from different races have been used to create drama for the new audience. The show gained popularity and has increased global viewership in recent times.
ADVERTISEMENT
Article continues below this ad
ADVERTISEMENT
Article continues below this ad
Norris features in the new season, with teammate Daniel Ricciardo as the duo battled it last season. He spoke about the show's influence saying, "There are obviously some comments and things here and there which are maybe out of place for sure."
"When you're the person that it's about, you maybe don't agree with it so much because it can make you look like you said something in a time and place which is definitely not correct," he added.
Earlier, Red Bull's Max Verstappen opted out of the show for similar reasons. The absence of Verstappen in the current series means Red Bull boss Christian Horner features heavily. The show has also featured episodes for teams like Haas and Williams. Season 4 focuses primarily on the battle between Red Bull and Mercedes, ending in the season finale at Abu Dhabi.
WATCH: Carlos Sainz Dazzles Ferrari F1 Teammate Charles Leclerc With His Karaoke Skills in Bahrain
Will Lando Norris win his first race in 2022?
ADVERTISEMENT
Article continues below this ad
Norris had his best season in Formula 1 last year, securing 4 podiums including P2 in Monza. Despite consistent performances, his teammate Daniel Ricciardo managed to claim his 8th career race win at the Italian GP.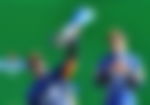 The 22-year-old has grown in confidence every season, giving him a good chance at ending the drought. He faces an intense battle, after struggling in pre-season testing in Bahrain. McLaren were facing issues with the brakes, forcing them to lose some pace on the straights.
ADVERTISEMENT
Article continues below this ad
However, in Barcelona, the team were among the frontrunners with both drivers setting impressive timings. Norris will hope to continue his good form from 2021, finishing P6 in the standings. This season will be a crucial one for the Englishman as F1 enters a new era in 2022.
Read More: Carlos Sainz Concurs With F1 Drive to Survive Spotlight Despite Glaring 'Mistakes' in Storyline