Lando Norris Admits to 'Negatives' in Mercedes Power for McLaren F1
Published 01/20/2021, 5:31 AM EST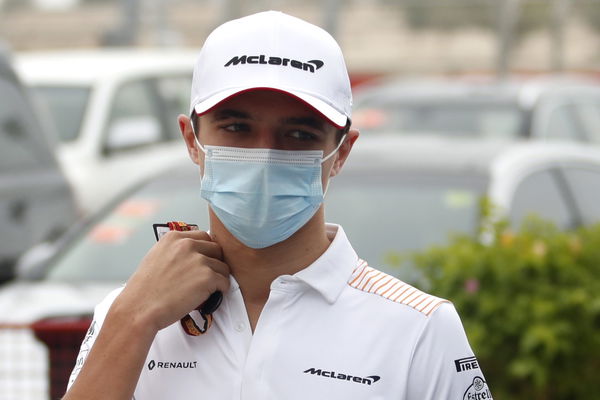 There are massive expectations piling up over the McLaren F1 team over the upcoming F1 season. And they aren't entirely about their interesting line-up for 2021 – Lando Norris and Daniel Ricciardo.
ADVERTISEMENT
Article continues below this ad
McLaren will be running with a Mercedes engine underneath in 2021. The two major brands will reunite after six long years, and consequently, the chances of the team returning to their championship-winning form are quite high.
But will such massive predictions turn out exactly the same in reality?
ADVERTISEMENT
Article continues below this ad
Well, it looks like it at the moment, as Norris is pretty optimistic about his 2021 car.
However, he also did not stop himself from pointing out the wariness of some negatives that could halt his team from moving forward.
Norris' initial view of the Mercedes-powered MCL35M
Speaking to Autosport, Norris opened up that the initial signs point out to a car possessing a rather strong package for the 2021 season. Furthermore, the 2021 car is apparently much better than the 2019's Renault-powered MCL35.
"I think all round, it's a better package," he said. "It's more power. Touchwood, it's more reliability. It's a slightly better-fitting package, so as just a whole, there's a lot of positives about it."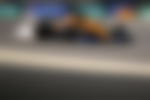 McLaren and Mercedes last won a constructor's title together in 2008, with Lewis Hamilton at the wheel. Since then, they only had the pace to fight for P2, that too for a certain period of time.
However, after the 2014 regulation changes, the two brands' union took a turn for the worst. They merely had the pace to fight for the top five, and their 20-year relationship met with a rather disappointing end in 2015.
Some things will be trickier: Lando Norris
Although the Briton is keeping a positive mindset over the soon-to-be-unleashed MCL35M, he admitted to still being watchful of the minor problems that the engineers might face with the new engine.
ADVERTISEMENT
Article continues below this ad
"I'm sure there's going to be some things we have to understand. And we're not going to be quite as natural with just the mechanics and the engineers and how they understand everything," he said.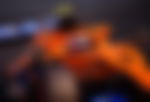 "There's going to be some things which are a bit trickier. But as a package, it should be much better. And that gives us good confidence it will take us that little bit further towards the top."
ADVERTISEMENT
Article continues below this ad
Overall, McLaren could potentially make a sensational approach to the 2021 season as title contenders. Moreover, with talented drivers like Norris and Ricciardo in the team, things are looking good for McLaren's future in F1.
So, how far is the Mercedes engine switch going to benefit the team? Could they revive their older form with the highly anticipated MCL35M? Or in a far-fetched scenario, could this switch drag McLaren towards a downfall similar to 2015?