In a heartwarming gesture, Lando Norris and Carlos Sainz will forgo a part of their pay amid the Coronavirus crisis. The ongoing pandemic has forced McLaren to furlough staff and enact cost-cutting measures.
McLaren drivers forgo pay
As a result, several senior employees will have to endure to pay cuts. However, Norris and Sainz will also be taking pay cuts in a bid to give back to the team in trying times.
McLaren clarified that they wouldn't enforce pay cuts on the staff working on ventilator projects. The team is a part of 6 other UK based F1 teams currently developing medical aids. Teams did this in response to the British government's call for help amid the COVID-19 crisis.
"These measures are focused on protecting jobs in the short term to ensure our employees return to full-time work as the economy recovers," said a McLaren spokesperson.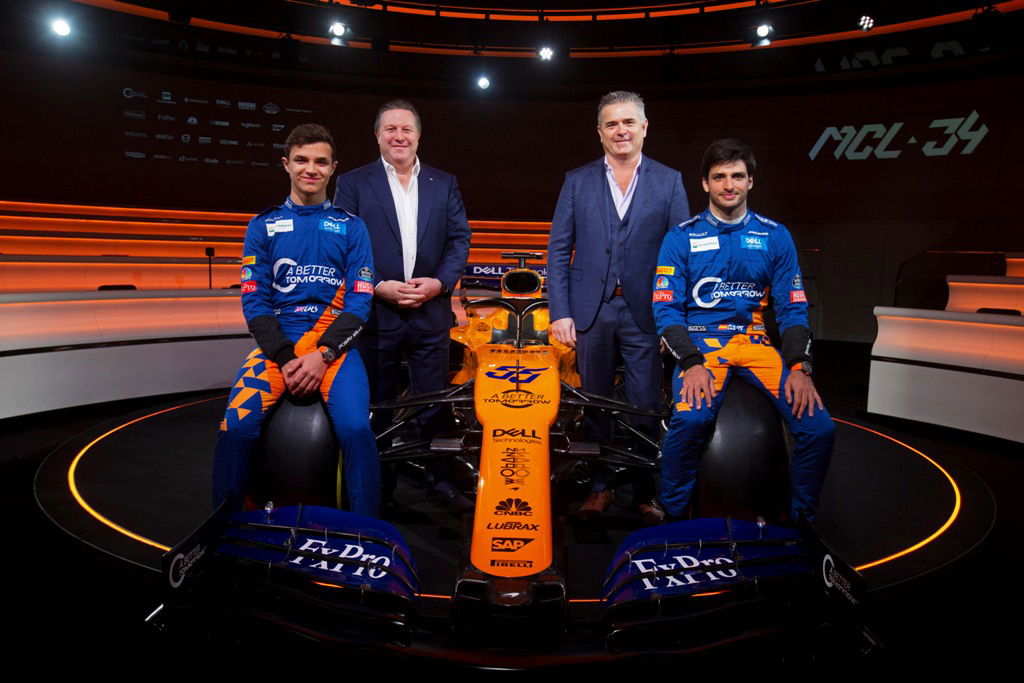 Lando Norris' transformation to Baldo Norris
Lando Norris is also doing his bit in raising money for charity. The 20-year-old raised $12000 via his Twitch channel as a part of 'Stream Aid'. Additionally, Norris had agreed to shave off his head, should he reach the designated goal (which was $10000). As a result, the Brit will shave his hair.
Norris will shave his head this Thursday but won't go all the way. The Briton revealed that he wouldn't go completely bald but would remove a sizable chunk of hair.
Speaking to Formula1.com, Norris said:
"No! I will still have some hair left! Thursday is planned, but I don't often have to shave my hair off"
"I don't know what the grades are, I normally get my hair scissor-cut – I don't get it shaved in any way"
"I'm not going going to go completely [bald]. I'm going for 95% gone"
Norris said he would consider stylizing his racing number at the back of his head.
"I could do a number four on the top or the back-or my logo maybe"
The Briton is currently participating in Esports events and often streams his race live to fans via Twitch. In times of no racing action, video games and simulators are the closest things to F1 fans have right now.