Lando Norris Calls Out Fans for Hating on Mazepin After F1 Debut Flop
Published 04/01/2021, 2:16 AM EDT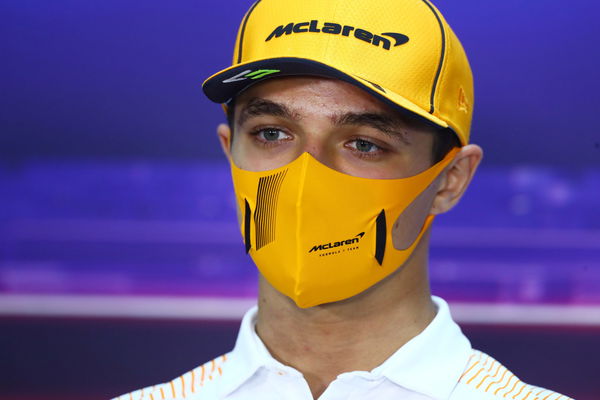 ---
---
Ever since Nikita Mazepin squeezed his way into F1, he has been gathering quite a lot of negative attention for off-track actions. He hoped to get rid of such flak by proving his on-track abilities, but things only got worse. However, he finally received some backing from fellow F1 driver, Lando Norris.
ADVERTISEMENT
Article continues below this ad
It was a horrendous debut F1 outing for Mazepin last weekend in Bahrain. There were quite a lot of spins throughout his practice sessions, as he had to fight the struggling Haas to keep it intact on the track.
But was he able to improve over the qualifying session? Well, no.

ADVERTISEMENT
Article continues below this ad
As the Russian charged into turn 1 during his final flying lap in Q1, he spun yet again, leaving him stranded last on the grid for Sunday's race.
Moving on to the race, the lights went out, and Mazepin had an average getaway but kept his nose clean from any incidents until turn 1. However, as he exited turn 3, his car went a tad deeper over the kerbs. And with an already unstable rear, Mazepin spun into the wall, ending his race.
This kindled further hatred on the Russian, as fans questioned his ability to race in F1. But that only lasted for a while, as his teammate, Mick Schumacher, too, spun. Luckily though, in the German's case, the car landed ended up on the run-off area, avoiding any damage.
Start hating on Mick as well: Lando Norris
McLaren driver, Lando Norris, showcased his disappointment in Mazepin being treated, entirely opposite to how Mick is treated, despite the fact that both the drivers spun during the start of the Bahrain GP.
While streaming on Twitch, Norris was analyzing Mick's incident. Looking at the German's spin, Norris sarcastically requested the fans to hate Mick as well, considering he also spun during the safety car restart.
"Oh, he does spin. Yeah, go on start hating on Mick as well alright? Just because he spun. You start going 'haha funny Mazepin'.
ADVERTISEMENT
Article continues below this ad
"They (Schumacher and Mazepin) make it even, right? Go on everyone, start hating on him as well, alright?" he said.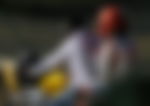 Mazepin has just not been able to catch a break since his entry into F1. And thankfully for him, there is no racing for the next three weeks. Hence, Mazepin can prep himself up and return stronger for the Emilia Romagna Grand Prix.
ADVERTISEMENT
Article continues below this ad
Although it's too early, a couple of similar race weekend outings could force Mazepin in the danger zone. But will he end up in such a bitter position? Or will he manage to make a strong comeback over the upcoming race weekend?
Trending Stories