Lando Norris Continues Claiming Max Verstappen Fans After Cheeky Move
Published 09/15/2021, 3:32 AM EDT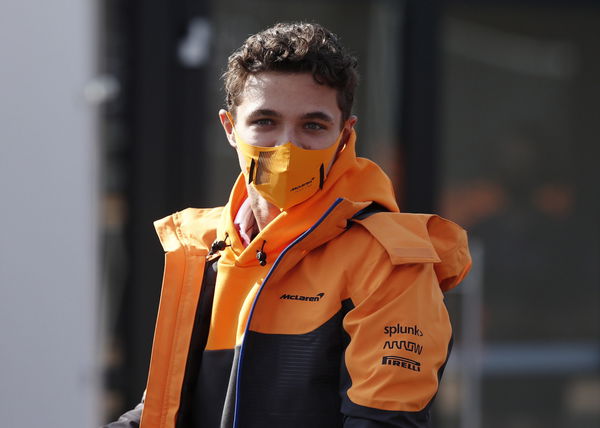 After the triumphant weekend in Monza, Lando Norris pulled a naughty move on Max Verstappen. While the McLaren driver upgraded to P2 on the podium, Verstappen's race was cut short. Having already claimed the Orange Army once, Norris is on the move to convert Max's fans.
ADVERTISEMENT
Article continues below this ad
A fan revealed a pleasant surprise on her Verstappen merch. On a mini version of his helmet, there was the autograph of the British driver. Lando Norris also added "Max Sucks" to the helmet.
ADVERTISEMENT
Article continues below this ad
Being the second-most funny driver on the grid, behind his teammate, this was a good-old Norris move to make. Fans soon realized that Norris may have drawn inspiration from his teammate; the Max blaming being the common theme. After Max and Daniel's 2018 collision in Baku, Ricciardo pulled a similar antic.
The former Red Bull teammates were signing posters where Ricciardo signed: "Max's fault he's a d*ck!" Further, Verstappen signed "Daniel's fault!" 
Norris' belief that he has little in common with his teammate might be wrong. Apart from the victories on the track, they also share the role of the prankster.
Lando Norris crucial to McLaren victory
Lando Norris' P2 was well fought for. After losing position to Hamilton on the first lap, Norris soon passed the Mercedes and held it at bay. Further, the Hamilton-Verstappen crash pushed him to P2. Norris soon came close to challenging his teammate but held back.
Instead of taking a major risk, Norris thought better of the challenge.
"I got a bit closer on one lap, and I don't know why, but I had a few flashes of seeing the incident between Max and Lewis because I saw it quite well in my mirrors. So when I thought, maybe I'll try, that kind of was flashing up in my head, and I thought, maybe this isn't the wisest decision."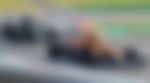 Nonetheless, Norris stood as an example of sportsmanship and teamwork.
ADVERTISEMENT
Article continues below this ad
"I would have loved to go for the win, but our first and second, I think I'm just as happy with. The feeling I get for the team is priority over my own feeling in a way."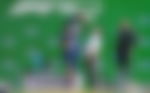 The Brit is sure of his place in the team and is confident of bringing home the victory one day. "I feel like I still have an opportunity in the future to try and go for it. But in this moment and instance, I was happy just staying where I was."
ADVERTISEMENT
Article continues below this ad
With the equation between McLaren and Norris being as great as ever, Norris will surely have the opportunities to get on the highest pedestal.
Watch this story: F1 Drivers Fighting on Track