Lando Norris Explains Why Lewis Hamilton's Consolation in Sochi Meant a Lot to Him
Published 10/05/2021, 12:14 AM EDT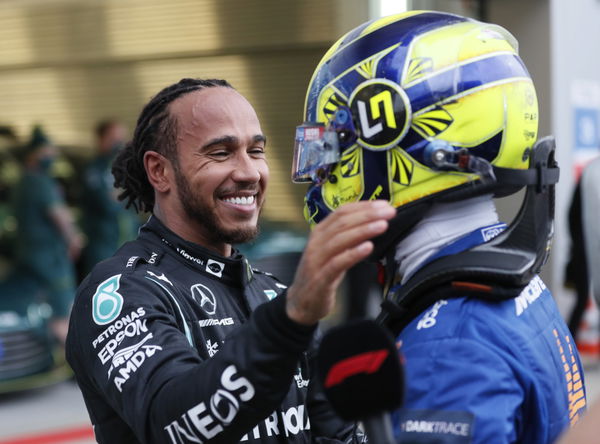 ---
---
Lando Norris' race in Russia will be a topic of conversation for a long time. Despite having lost what could have been his maiden victory, the focus lies on his incredible racing at Sochi. Recently, Norris sat down with the hosts of 'This Morning', a British talk show, where he discussed what came after he crossed the finish line.
ADVERTISEMENT
Article continues below this ad
When asked if any of the drivers consoled him, Norris opened up about his conversations with Lewis Hamilton. "Lewis was the one who effectively took the race win away from me. So [consolation] coming from Lewis, because he was the guy I watched growing up; and he's Lewis- seven-time world champion, so to hear from what he had to say because he's been through many scenarios, probably even worse in some cases."
ADVERTISEMENT
Article continues below this ad
Describing the feeling of losing that first win, Norris revealed that other drivers too consoled him. Although, Lewis' consolation meant the most to him."Many drivers said I did a good job and my time will come, which obviously heard a lot of. But when it comes from someone that you've looked up to or you know has been through it, then it definitely means a bit more."
It's clear that Lewis sees something in the young Briton, this being one of the many occasions he's praised Norris. Even in Silverstone, Lando tactfully defended against Lewis for the second position in the race. While the Mercedes eventually passed the McLaren, Hamilton took to his radio to publically applaud Norris.
Lando Norris opens up about Sochi
When asked about what the driver usually does in the time between two races, Norris almost jokingly replied, "After last one, crying."
The Russian GP has undoubtedly been difficult for Lando Norris. However, he later discusses how he has learned from the experience; making him better prepared for the future. "I want to say I still have a long career ahead of me, I hope; so it's nice in a way, to get it done nice and early in my career so when these kinds of things come up next time, I'll be able to [handle it]."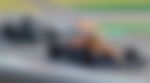 With McLaren performing the way it is, Norris looks forward to the Turkish GP. "I'm excited I love doing what I do. Turkey was a tough one last season because it's a kind of new track for us and was extremely slippery…"
ADVERTISEMENT
Article continues below this ad
Norris is also well aware of the expectations of the team but remains realistic about the lack of pace compared to the leading teams. "Obviously there's a lot of expectation on us at the moment as well; because of Monza where we had a one-two, last weekend about the pole position and almost won the race. So a lot of people are expecting amazing things… every race is an opportunity."
ADVERTISEMENT
Article continues below this ad
Regardless of what happens in Turkey, Lando Norris and McLaren have seven races ahead of them- seven occasions for them to showcase their greatness and hold tight to the P3 position on the constructor's board.
Watch this story: Road cars inspired from F1 technology