Lando Norris Faces the Wrath Of F1 Fraternity for 'Sounding Like An Absolute Arrogant C*ck' After Frosty Remarks Against Daniel Ricciardo
Published 08/26/2022, 9:30 AM EDT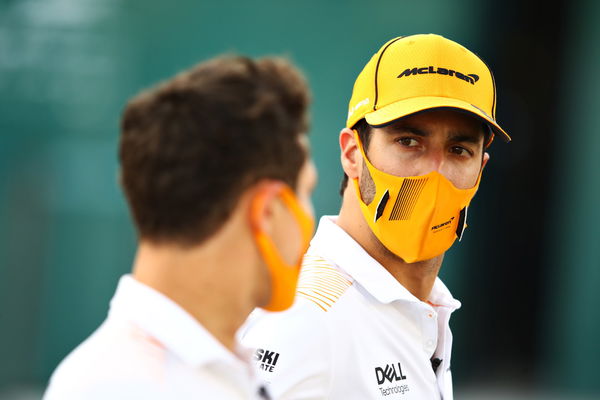 It was never a secret, but the news became official after Daniel Ricciardo made a statement on his social media. The Australian will not be driving for McLaren for the 2023 season despite a valid contract. McLaren and Ricciardo, after weeks of deliberation, decided to mutually terminate the contract.
ADVERTISEMENT
Article continues below this ad
Following Ricciardo's announcement, a host of Formula 1 entities shared their discontent surrounding Ricciardo's treatment. A lot of drivers even spoke about Ricciardo's quality and wished him luck for the future. However, most surprising of all was the reaction of teammate Lando Norris regarding Ricciardo's situation.
ADVERTISEMENT
Article continues below this ad
Ricciardo's time at McLaren only became harder in the second year after a solitary win in the 2021 season. Both parties tried to rectify the situation. However, nothing seemed to work, as Ricciardo kept falling behind Norris. The Brit admitted he was surprised that it did not work out for Ricciardo given his reputation and race-winning mettle.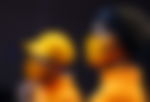 However, when asked if he sympathizes with Ricciardo's situation, Norris made outlandish comments. He said, "I would hate to say it, but I would say no. — I've just got to focus on my driving, and it's not my job to focus on someone else."
"I'm not a driver coach, I'm not here to help and do those kinds of things. I'm here to perform at my absolute best, and that's about it," he added.
These comments from Norris have definitely caught everyone off-guard. The two seemed to have an incredible relationship off-track, but Norris's comments paints an entirely different picture.
F1 Twitter is not happy with Lando Norris's comments about Daniel Ricciardo
Safe to assume, the Brit angered fans of Daniel Ricciardo with his statement. After his comments, a host of Twitter users felt compelled to pen down their reactions to the comments.
It's not your job of course but you also don't have to be a dick about it in the media. No one is asking for sympathy but a little respect goes a long way.

That's all there is to it Lando. pic.twitter.com/67zreNXZPU

— ayna ☀️ waiting for Daniel to slap ass again (@formulayna) August 25, 2022
@LandoNorris before sounding like an absolute arrogant cock and making more and more people dislike you just remember Ricciardo has a win at McLaren while you bottled one in Russia… sympathise with that 🛎 End

— Charlie (@Charlie66567648) August 25, 2022
Did @LandoNorris really say of @danielricciardo "I don't feel like you have to have sympathy for any driver because they've not been able to do as good a job"? Love Lando but big diff being in car for years to coming in cold & having to change to suit it. #Respect costs nothing.

— Rachel Twine (@rtwine) August 25, 2022
Not just his statement, Twitter users are perplexed by Norris's timing of his comments as well. Unexpected and early contract termination isn't nice to begin with, and the comments just add insult to injury.
Lando Norris never really like Honeybadger all these time. Was just pretending

— Ruky Emu-V Igz (@rukxy) August 26, 2022
Lando Norris is a total prick. I'm disliking him more and more. What a fucking twat. I hope you DNF every race the rest of the season #WankerOfTheWeek

Lando Norris has no sympathy for Daniel Ricciardo's struggles https://t.co/4xUTIsnhrg

— Claire Coker 💙 (@claireloucoker) August 25, 2022
ADVERTISEMENT
Article continues below this ad
WATCH THIS STORY: Daniel Ricciardo's Best Moments in F1
ADVERTISEMENT
Article continues below this ad
The comments definitely did not sit well with Daniel Ricciardo fans as they express their views on the social media platform. The unanimous view of all users expressing their discontent would be support enough for Ricciardo.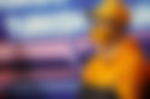 Edited By: Ranvijay Singh