Lando Norris Happy for McLaren Fighting for F1 Podiums on "Pure Pace and Merit"
Published 04/18/2021, 11:55 AM EDT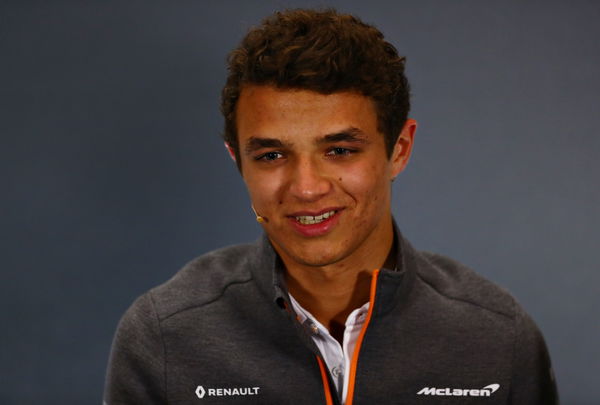 ---
---
It has been yet another positive start to an F1 season for Lando Norris, as the Briton secured a podium in just the second race of this year. And yet again, his podium involved a battle with Lewis Hamilton similar to last year's Austrian GP.
ADVERTISEMENT
Article continues below this ad
Only this time, he couldn't defend against the pacy Mercedes, as he ultimately had to give up P2 to his fellow countryman, who was on fresher and much harder tires as well.
But considering how the script has played over the past few years, there will be one question running on everyone's mind.
ADVERTISEMENT
Article continues below this ad
Did McLaren really have the pace to take home that podium? Or did they just use other drivers' miseries to their advantage?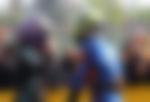 Well, it looked like it could be a mix of both – the second drivers of Mercedes and Red Bull had a rather awful outing, with one retiring and the other falling victim to spins and a penalty.
However, Norris reckoned that he could have gotten the podium even with the presence of Valtteri Bottas and Sergio Perez.
What did Lando Norris say?
Following the breath-taking podium in the race, Norris opened up that he was relieved to finally battle alongside the big teams throughout the afternoon.
"Yeah, I'm happy. I think a nice recovery after yesterday. It was a long race, a tough one. But I didn't start so well, you know. It was a tough start, but I came back through. I had a good pace," he said.
"I tried hanging on to second but Lewis was a bit too quick for me today. So yeah, it's nice to be fighting these guys. It's nice to be there on merit and there on pure pace. And hopefully, we can have some more of that in the future."
ADVERTISEMENT
Article continues below this ad
Overall, things are panning out pretty well in the McLaren garage, with their performance steadily turning up over each race weekend. This growth will be highly crucial in their constructor's battle against Ferrari this season.
What's more, Norris is looking extremely confident behind the wheel, and his red-hot form could very well help him fight for P3 on the driver's championship table.
So, how far is he going to succeed in the pursuit of what could be his first top three finish on the table in Formula 1? Well, only time will tell.
ADVERTISEMENT
Article continues below this ad