Lando Norris Hints at Staying With McLaren Beyond 2022 F1 Season
Published 02/12/2021, 3:15 AM EST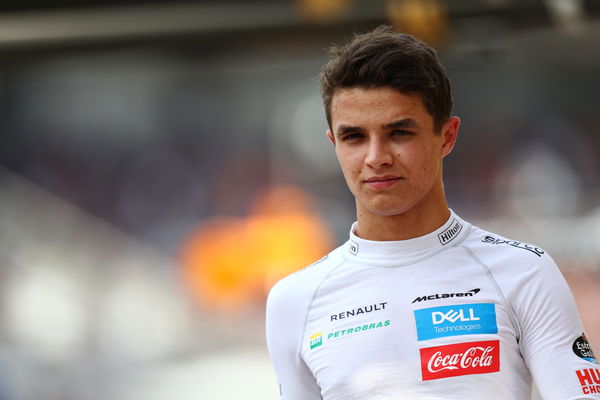 ---
---
Lando Norris joined the McLaren F1 team back in 2019, and it looked like he might stick around the team for a while before shifting to a much bigger team. However, it turns out the Briton has already set a long-term goal with McLaren and is looking to stay glued to the team for years to come.
ADVERTISEMENT
Article continues below this ad
Furthermore, he is also hoping to lead the way for McLaren despite an experienced Daniel Ricciardo joining him until the end of the 2022 season.
What did Lando Norris say about his McLaren future?
ADVERTISEMENT
Article continues below this ad
According to Planet F1, Norris sounded confident of his future plans in Formula 1 as well as McLaren.
"That's my aim for the next few years, to be the main guy in the team," he said. "There are going to be things Daniel will bring to the team. He's going to be able to say some things that I can't add. Because I don't have the 10 years of experience he has."
"He has been with different teams. He has won races and he has many more podiums [than me]. And I can't pretend to be better, because experience is a huge factor," Norris said.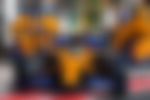 Lando Norris' transition in turning into a matured driver has been evident through his two-year F1 outing. He struggled his way through his rookie season, but the 2020 F1 season witnessed a pumped-up Norris with goals much higher than what he had in the previous year.
In what was only the second race of the season, he managed to secure his first-ever podium finish, especially in style. During the latter part of the race, he lapped faster than Lewis Hamilton, who was carrying the burden of a five-second time penalty after colliding with Alex Albon.
Following some intense catching up, Norris, at the very last turn of the race, got within the five-second gap from Lewis and subsequently stole the podium position from the seven-time world champion.
Since then, he constantly chipped in crucial points for McLaren, and eventually helped the team secure their first top-3 constructors' finish in years.
Norris reckons his relationship with McLaren could help him lead Ricciardo
The young British driver opined that he knows more about McLaren than Ricciardo, and hence could lead the team better than the Australian over certain aspects.
"There are also a lot of things that I know and am able to lead on that Daniel can't, because of my time with McLaren," he said.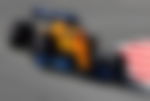 "It's not just on-track stuff. It's the mentality of the team and how I've impacted the team itself from a mental point of view, [with the] mechanics and engineers and the charisma and characters that we have within the team."
ADVERTISEMENT
Article continues below this ad
Overall, Norris is yet again looking extremely confident ahead of the approaching F1 season. Hence, all eyes will be on the McLaren driver and his potential teammate battle with Grand Prix winner, Ricciardo.
Will Norris manage to beat the in-form 'Honey Badger'? Well, let's see what the future holds.
ADVERTISEMENT
Article continues below this ad