Lando Norris: "I Don't Try and Be Someone Fake and Someone I'm Not"
Published 01/18/2021, 7:10 AM EST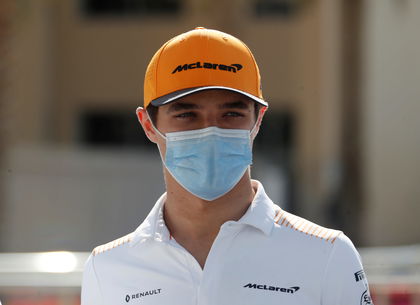 ---
---
Lando Norris has had some troubled times with his social media uploads in the past. The McLaren driver apologized for a couple of things over social media last season.
ADVERTISEMENT
Article continues below this ad
First, he apologized for his critical comments on Lance Stroll after their collision in the Portuguese Grand Prix. Later, he apologized to Lewis Hamilton for his comments on the Briton for breaking the record of most Grands Prix wins in a career.
Before going into the new season with McLaren, Lando looked back at his approach to social media and pointed out that people take a different perception. He also clarified that this coming season he wants to be more serious to ensure people don't paint a negative picture.
ADVERTISEMENT
Article continues below this ad
I owe an apology. I've been stupid and careless with some things I've said lately in media and interviews, and haven't shown the respect I should have to certain people. I'm not that kind of person, so know I should apologise to them but also everyone reading/listening. Sorry

— Lando Norris (@LandoNorris) October 27, 2020
"On the whole, I would say there have been a lot less times and a lot less things, I guess mainly I post in social media, which are jokey. A lot of that is where it comes from, just what I decide to post post-race."
"People would love that, but also just think, 'oh he's not doing any work, that's why he's not doing well enough, because he is just too jokey. That's just how life is, I guess, and how social media works, that's the picture people paint of you" explained Norris.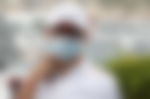 Lando Norris will remain the same person
Lando has been working really hard on his driving. However, he still received some feedback about not working hard enough because of his approach towards social media. However, he clarified that his team knows about his hard work and that's all that matters to him.
ADVERTISEMENT
Article continues below this ad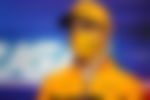 He explains that people sometimes take things out of context regarding what he says. He clarified that the only important thing for him is to deliver results on the grid. "I'm going back to the factory, I'm going home and thinking about that next race and how to do better," he said.
"I'm still who I am within the paddock, I still say what I say, I still laugh, because I laugh at jokes because they're funny. I don't try and be someone fake and someone I'm not."
ADVERTISEMENT
Article continues below this ad
Lando Norris claimed his first podium last season and helped McLaren claim the P3 position in the championship standing. He has clarified that his aim for the season is to claim more podiums this season. Hopefully, Norris will continue his good run for McLaren and help himself to an even better result on the grid and on social media.