Lando Norris Opens the Door to a Potential Ferrari F1 Spell Amidst Monza 'Warmth'
Published 10/06/2021, 7:46 AM EDT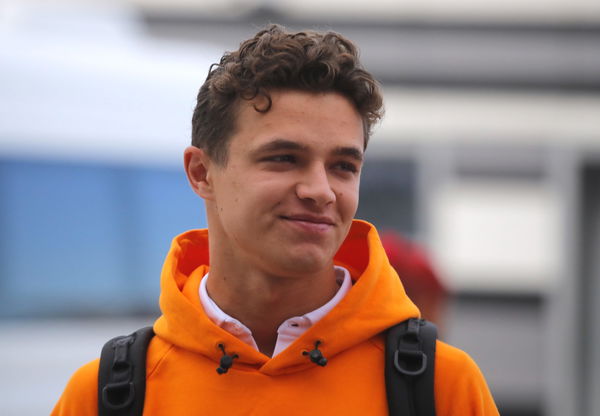 ---
---
Lando Norris is on a run to steal all the drivers' fans! After claiming the Dutch fans in Austria, Norris now looks to claim the Tifosi as well. In an interview with Gazzetta, Norris shares his views on being a driver in red owing to the treatment of his Italian fans.
ADVERTISEMENT
Article continues below this ad
When Norris was asked about setting his sights on Ferrari, Norris answered, " In 10 years I don't know what can happen: it's true, I have many Italian fans and I was able to see them in Monza where they waited for me outside the hotel and at the circuit and I could feel their great warmth."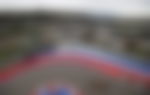 Drivers know Italian fans for the energetic environment they create. However, for now, Lando plans on staying with the Papaya family. "I am happy where I am at the moment and I have just extended my contract with McLaren with which I want to win both the Drivers 'and Constructors' World Championships."
ADVERTISEMENT
Article continues below this ad
With a double championship as the goal, surely McLaren would want to keep their luminary away from their rivals. Further, Norris has dodged Red Bull for the Woking outfit- a definite sign of his loyalty. Certainly, Norris won't be leaving McLaren soon!
Lando Norris discusses karting
While the idea of Norris in a red car isn't too bad, the future will surely unfurl the best for the driver. However, karting played a crucial role in making Norris the sought-after driver he is today. Now, in his third year as an F1 driver, Norris has shown incredible prowess on the racetrack.
Karting is where it all started for me, I won my first world championship on OTK's FA Racing Kart and I can't wait for the day when someone wins their first championship on the LN Racing Kart.

Bring on the future talent! Let's do this @LNRacingKart, OTK & RFM.

— Lando Norris (@LandoNorris) September 29, 2021
ADVERTISEMENT
Article continues below this ad
Putting his experience into good use, Norris started his own karting team. "I think karting is the first thing to do to become a Formula 1 driver because it allows you to learn the basics of this. sport. I have developed many of the skills I use on the track today on the kart and I think it is the right thing to do to become a great driver."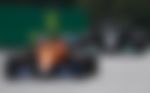 A skilled driver for sure, it's good to see Norris pass on his knowledge to other aspiring racers. Now, Norris will look to apply his skills at the Turkish GP. McLaren has shown incredible pace over the last couple of races, but Norris stays pragmatic. "We are often in the right position to take advantage of the opportunities left by Mercedes and Red Bull…Every weekend is different and expectations change for each track."
ADVERTISEMENT
Article continues below this ad
As the midfield battle with Ferrari tightens, it will be a thrilling sight to see both McLaren drivers continue their competitive streak. As Intercity Park presents uncertainty and ruthless competition, it will be fascinating to see how McLaren fares this round.
Watch this story: From Spice Girls to Earth Livery: Top 5 F1 Car Launches of All-Time