Lando Norris Opens Up on his Bromance with Carlos Sainz Jr
Published 03/15/2020, 4:33 PM EDT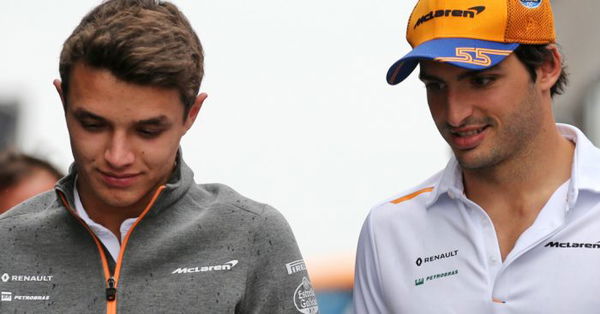 ---
---
In 2019, McLaren fielded a brand new line-up of Lando Norris and Carlos Sainz Jr. The two drivers helped McLaren resurrect its form after years of being stuck in the midfield. Carlos Sainz Jr even delivered McLaren's first podium in nearly 5 years. With their combined efforts, McLaren managed to finish 4th in the 2019 championship.
ADVERTISEMENT
Article continues below this ad
As if it wasn't already evident throughout the season, Lando Norris has a good friendship with Carlos Sainz. The truth is, the duo have sparked one of the biggest F1 bromances on the grid. This does not come off as a surprise, since the British driver appears to be an amiable driver.
The statement is especially true when it comes to drivers from his own generation. In other words, Lando Norris gets along well with Fellow F2 graduates, Alexander Albon and George Russell.
ADVERTISEMENT
Article continues below this ad
"We get along well because we karted together. I also get on well with Carlos Sainz and Max Verstappen," Norris told the Beyond the Grid podcast. Clearly, Lando Norris and Carlos Sainz maintain a healthy relationship and help each other at McLaren. Additionally, the team gives the two drivers plenty of freedom to do race each other. According to Norris, everything that the team offers, is sincere.
"We just love where we are. And at McLaren, we are free to be who we are. In the Red Bull Racing situation it is always more tense, you know how it works at Red Bull."
ADVERTISEMENT
Article continues below this ad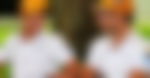 What awaits Lando Norris and Carlos Sainz in 2020?
The 2020 Formula One season is currently on ice, owing to the coronavirus threat. However, when the season truly begins in earnest, the two drivers will do everything in their power to ensure that McLaren stay 4th. Even more important, they will try and close the gap to the Big 3 F1 teams. However, McLaren do have to watch out for Renault and even the Racing Point team.
ADVERTISEMENT
Article continues below this ad
One thing is for sure, fans can expect plenty of witty banter and memes from Norris. The young Briton has a reputation as the F1 Meme Lord to protect. Meanwhile, Carlos Sainz will be aiming to build on his maiden podium