Lando Norris' Team Member Left in a Flood of Tears After Devastating F1 Tactics Fail
Published 09/26/2021, 10:41 AM EDT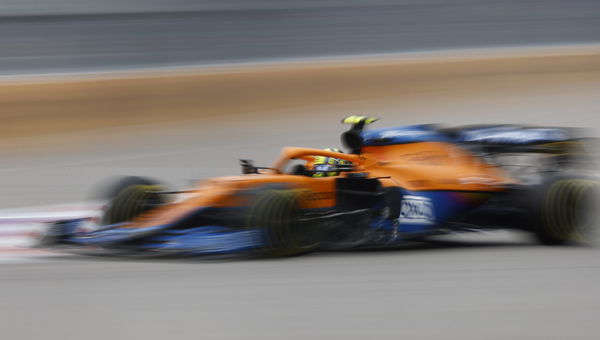 ---
---
The 2021 Russian GP will be one for the history books. An indescribable race with an unexpected last-minute result; everyone will remember the race at Sochi. Especially Lando Norris. A magnificent race leader, the McLaren driver showed incredible poise as he defended Lewis Hamilton towards the final laps. Alas, the late rain swamped Norris' hopes of a maiden win.
ADVERTISEMENT
Article continues below this ad
A disheartening moment for McLaren, who looked to continue their Monza celebrations at Sochi, a few tears were spotted in the garage. Lando Norris' PR manager, Charlotte Sefton, shed a tear over the misfortune.
ADVERTISEMENT
Article continues below this ad
At the eleventh hour, Norris lost his race lead to finish seventh in the race. The scattered rain and late decisions led to the heartbreak at McLaren. While Norris is sure to be affected by the loss at Sochi, the race at Turkey is another chance for the driver to prove himself.
Lando Norris' Sochi heartbreak
A difficult race overall, Norris shouldn't be too disheartened. Besides defending wonderfully against a 7 time champion, Norris led a Grand Prix for the first time. The race boiled down to the last three laps, where all the drama took place.
While Norris should have pitted for the intermediate tires earlier, the mistake can be excused for the driver. With three laps to go Norris had held off Hamilton for a long time and was about to reap the fruits of his efforts. However, the rains came in heavy as Norris slipped around the track; Hamilton with the right tires quickly made up place.
ADVERTISEMENT
Article continues below this ad
Taking the race as a learning experience, Norris has had an incredible weekend. The unlucky gamble was a heavy consequence to what was otherwise a perfect race for Norris.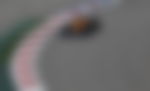 Additionally, McLaren once again showed some competitive pace at the circuit. A competitive car with a competitive Brit in it, Norris would look for redemption in the next seven rounds.
ADVERTISEMENT
Article continues below this ad
After his maiden pole in Russia and the competitive driving in the race, Lando Norris is sure to only go up from here. With a week to recalibrate for the next race, Norris will be heading to Turkey elbows out and fueled by the race in Sochi.
Watch this story: Lewis Hamilton's Biggest F1 Crashes