Lando Norris Ready to Repay McLaren F1's Incredible Faith
Published 05/22/2021, 3:29 PM EDT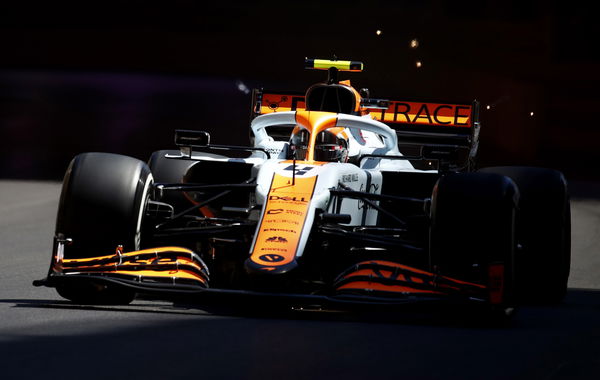 ---
---
McLaren driver Lando Norris has been in excellent form. Recently, the British driver admitted that as long as the outfit remains competitive, it is enough incentive for him to stay there in the long run.
ADVERTISEMENT
Article continues below this ad
Ever since the team fielded him in 2019, Norris has been going from strength to strength and even has two podiums. Now, he has assumed the role of lead McLaren driver in 2021.
All this is in spite of the fact that his teammate Daniel Ricciardo is hugely experienced. With the marquee trying to return to the front of the grid, they offered Norris a multi-year contract extension.
ADVERTISEMENT
Article continues below this ad
Having the young Briton has declared that he wants to fight for wins and titles in the future. If McLaren can help him achieve that, he will only be too happy to stay on for as long as possible.
"It depends, if we get to a point where we're competitive and we're winning races and so on, then I see absolutely no reason why not," he said. (h/t- The Race)
"And at the moment there's nothing more I would love than to stay here, stay with McLaren, and keep progressing and keep improving to try and achieve that."
What else did Lando Norris say?
The 21-year-old is willing to be patient and let the results come at their own pace. He is not the type to demand results and deliver an ultimatum when the results don't swing his way.
Instead, he is more than happy to stick around at McLaren for a few years and work hard towards his goal. Lando Norris also stressed that aside from success, loyalty is a "huge part" of his relationship with McLaren.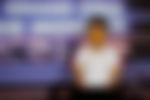 "As much as I want to win races and win championships and so on, the other thing that's just as important to me, is making sure I enjoy where I am," he continued.
ADVERTISEMENT
Article continues below this ad
"I'm sure I would enjoy wherever I go, meeting new people and so on. But getting along with people and having those friendships, and those relationships with people like all my mechanics, my engineers, everyone back in the factory. Everything works so well and I love it. It's so easy for me."
Now, the driver recently wrapped up the qualifying session for the Monaco Grand Prix. He managed to place the car in 5th place, behind Charles Leclerc, Max Verstappen, Valtteri Bottas and Carlos Sainz.
ADVERTISEMENT
Article continues below this ad