Lando Norris Reveals Covering Up Major Mental Struggles in Rookie F1 Season
Published 11/20/2020, 1:51 AM EST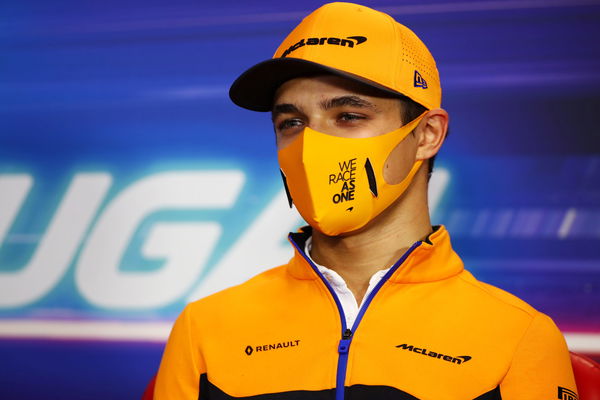 ---
---
Lando Norris has been one of the most fan-favorite drivers in Formula 1 for his enthusiastic personality, both on the track and off the track. However, the young Briton apparently covered his mental struggles, as anxiety crept into him when he entered the industry in 2019.
ADVERTISEMENT
Article continues below this ad
Speaking to McLaren, Norris revealed that he was only putting up a brave face on the outside, but it wasn't the same on the inside.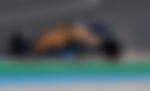 "During my first season racing in Formula 1, I might have looked like the new kid on the block, full of confidence and enthusiasm, but that really wasn't the case," he said. "I covered up the fact that I was struggling a lot with nerves and anxiety."
ADVERTISEMENT
Article continues below this ad
However, he wouldn't have felt like he was an outsider when he entered F1, as he had company in the names of George Russell, Alex Albon, and Charles Leclerc. The four pretty much spent most of the off-track time together by playing video games and more such activities.
Lando Norris reveals he wondered if he had what it took to be an F1 driver
McLaren straightaway partnered the 21-year-old with an experienced driver, Carlos Sainz, on his rookie season. Unsurprisingly, he could not match his teammate through that season. However, he still did a decent job for a debut season and almost finished the year in the top 10, as he missed it by just 3 points.
"Despite making it to F1, something I had dreamt of ever since I began racing, I found myself questioning my own self-belief: worrying if I had what it took, comparing myself with my teammate and other drivers. It screws with your head," he said.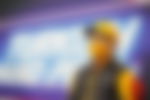 He also contradicted the fact that the drivers stay reluctant to talk about their mental health just for the sake of not "showing any weakness".
ADVERTISEMENT
Article continues below this ad
Although he was considerably good in 2018, Norris returned even stronger for the ongoing 2020 season. He already holds a podium for himself in what is only his second F1 season. The young Briton showed some incredible racing on the track and proved that he is definitely worthy enough to be a Formula 1 driver.
Overall, amid some serious-looking racers, Norris turned out to be a breath of fresh air for the fans. And moreover, it will definitely be a chaotic 2021 season for McLaren when two of the most entertaining drivers, Norris and Daniel Ricciardo, team up.
ADVERTISEMENT
Article continues below this ad