Lando Norris Reveals the Sad Reality of McLaren F1 Amidst Comeback Hopes in Jeddah
Published 03/22/2022, 12:25 PM EDT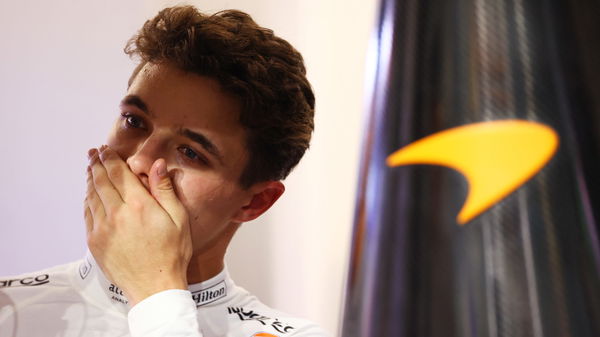 To call the start a disaster for Lando Norris's McLaren would be an understatement. The Papayas had one of the worst starts to their season after a long time. The team aiming for a first table finish in the Constructor's Championship find themselves languishing right at the bottom of the table after the first race at Bahrain.
ADVERTISEMENT
Article continues below this ad
Despite such a start, the chances of getting back stronger in Saudi Arabia are low. Lando himself has assured us that the team is working on rectifying things. McLaren has suffered blows in Bahrain testing as well. All in all, team Papayas will look to get things done in a better way, Jeddah is not the time Lando believes.
ADVERTISEMENT
Article continues below this ad
Talking about this, the 22-year-old conveyed in an interview with ESPN, "I'm expecting pain, and I think everyone needs to know there probably will be a bit of pain. I'm hoping this is as bad as it gets – might not be, could be. There's a lot of time. We still have a whole season of development and figuring things out."
"As McLaren and myself we expect a lot more, but it's not what we have at the minute. We have to get used to it – we've been in this position a few years ago, but we have to remain optimistic the team and everyone back at MTC [McLaren Technology Centre] can figure things out and we can get back on track." the Briton further stated.
What went wrong for Lando Norris and McLaren?
ADVERTISEMENT
Article continues below this ad
Bahrain has been an absolute nightmare for the Woking-based team. The team not only found it hard to get going in qualifying but also finished their race in some uncharacteristic way. Team driver Lando Norris qualified in P13 while his teammate Daniel Ricciardo qualified in P18.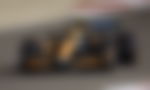 The race day had even more surprises for Papaya fans as the duo finished their race in P14 and P15. However, the team is looking for signs of improvement in the near future. As things stand, McLaren will look to snatch P3 from Ferrari this season.
ADVERTISEMENT
Article continues below this ad
Watch This Story: Mercedes React To FIA's Admission To Human Error
Interestingly, Ferrari is way ahead in terms of performance as compared to McLaren. Moreover, the mid-field has become stronger this year it seems. Teams like AlphaTauri, Alpine have improved on their performances. It'll be interesting to see how McLaren turns back to see themselves doing well in the later stages of the championship.