Lando Norris Rules Out Regular Podiums for McLaren: "We Just Want to Make a Step"
Published 02/12/2021, 6:15 AM EST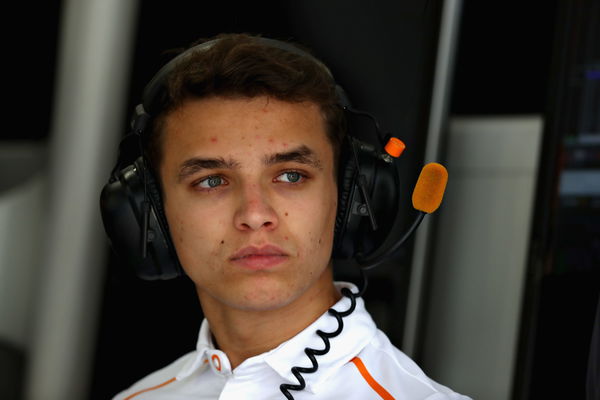 ---
---
McLaren claimed their best season since 2012 and claimed two podium finishes, one each from Lando Norris and Carlos Sainz. The Woking outfit has clarified that they want to retain the P3 position in 2021 and hope their new signing of Daniel Ricciardo will help them achieve that goal.
ADVERTISEMENT
Article continues below this ad
However, Lando Norris is looking at the next season, quite practically. He believes that the team has to develop a car that can challenge Aston Martin and Ferrari. In a recent interview, the young Briton explained regular podiums could be out of reach.
"Oh, that's too much. Last year, more than ever for some reason, teams were able to excel at certain stages of the season and at certain tracks. It proves how much different car philosophies work in different types of races and conditions," he said.
ADVERTISEMENT
Article continues below this ad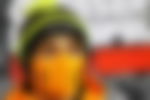 McLaren had a good car at the beginning of the season as Norris claimed his debut podium. However, Racing Point caught up and delivered a better car over the course of the season.
There are still improvements to make, claims Lando Norris
The team will enter the 2021 grid with the Mercedes power unit. The most powerful engine on the grid will help the team, however, Norris clarifies the team has to improve in other departments as well.
"The car itself, and everything we have to do as a team and as McLaren, still have to be improved, from the pit stops to how we design things and the whole philosophy of the car, there needs to be a constant improvement."
ADVERTISEMENT
Article continues below this ad
"We just want to make a step where we can say we're very confident every weekend, that we can say we're going to be the fourth-best team, or maybe the third-best team," he said.
ADVERTISEMENT
Article continues below this ad
In conclusion, bringing in the Mercedes power unit and Daniel Ricciardo will surely help McLaren's cause. However, it's not a means to a happy ending. Norris hopes to see McLaren build a car that can compete every single weekend.
Lando claimed his debut podium at the season opener in 2020. He will look to walk down the same path and get back on the podium or even atop of it. Do you believe we will see multiple Scenario-7 plays this season?