Lando Norris Steals Hearts With an Adorable Fan-Designed Helmet for the British Grand Prix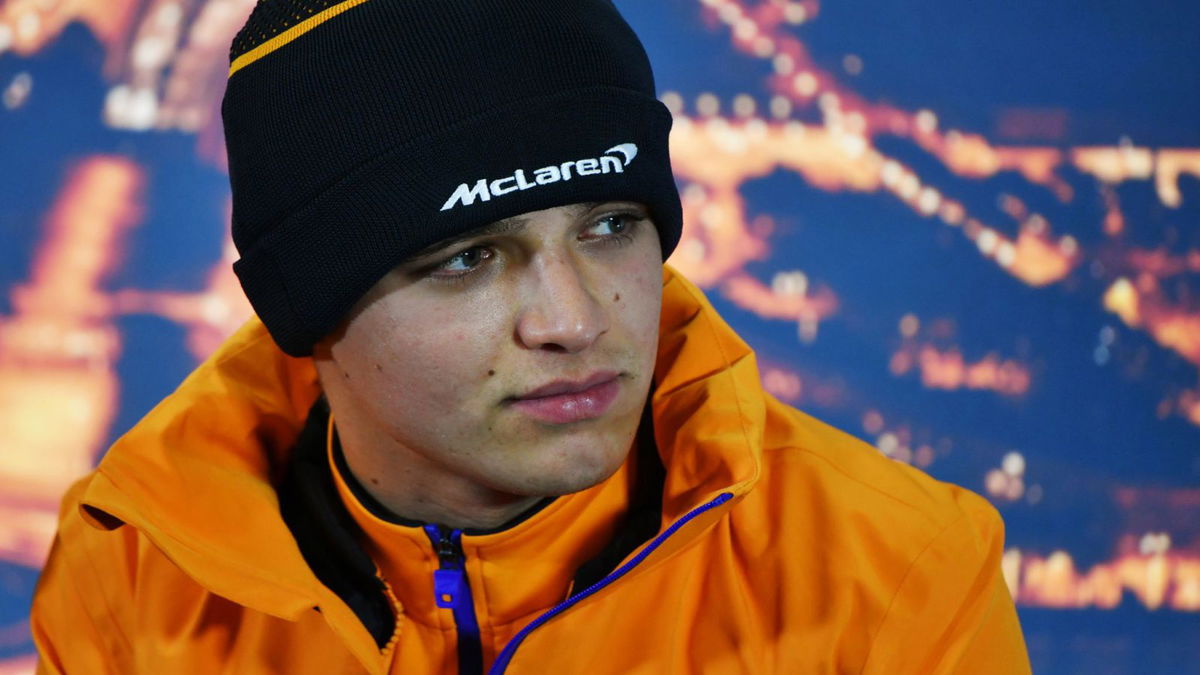 It isn't uncommon for drivers to change their helmet design. However, they are all limited to special occasions and one-offs. Now, Lando Norris has unveiled a new helmet design for his home race at Silverstone this weekend.
The talented designer is a 6-year-old called Eva Muttram, and her design reminded the McLaren driver of his younger days.
The British youngster is definitely looking forward to this weekend's race, even though there is nobody to cheer him on. This is because the drivers are set to race behind closed doors.
Admittedly, not many are too thrilled at this prospect, but they understand the risks involved in hosting the race.
ALSO READ- 2020 F1 British Grand Prix Weather Report and Predictions
My helmet design for this weekend! THANK YOU EVA! Eva's 6 and she created this for my design competition and it just reminded me a lot of when I was younger scribbling away coming up with some cool things, it's just super original. Thanks for taking your time design it Eva ✊ pic.twitter.com/YAZoeJ1nqR

— Lando Norris (@LandoNorris) July 30, 2020
Lando Norris found this design as his favorite
As it turns out, Norris kick-started a competition where fans submitted their helmet designs. The winning design would make its debut at his home race at Silverstone on Sunday.
The design is fairly simplistic, featuring his name scribbled across both sides of a blank canvas in blue and orange. In addition to that, there is a crayon drawing of his logo and the orange McLaren emblazoned on the helmet.
The Briton has enjoyed a great season so far and is sitting third in the Drivers' Championship.
In addition to that, he is also the 2019 Rookie of the Year and bagged his maiden podium in the season opener in Austria. With a new contract in place and the top dog at McLaren, Lando Norris is riding high.
For the moment he is focusing on the 2020 season and his second home race.
It is also worth noting that this British Grand Prix kicks off a double-header, with drivers back in Silverstone next week. Unfortunately, no fans will be present at the track for that race either because the UK is following strict COVID-19 norms.