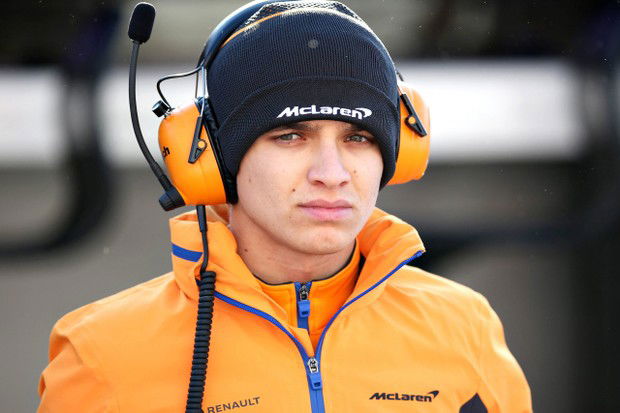 Lando Norris is largely remembered for being the F1 meme lord and one of the funniest drivers on the F1 grid. However, he recently revealed another side to his personality, a more quiet, introspective version of Lando Norris.
Many know him for his epic banter, milk obsession and sibling-like relationship with team mate Carlos Sainz. From the outside, Lando Norris is a hugely talented driver and his personality is very bright and cheery. He also has significant financial backing and has the talent to deserve it
However he made some surprising confessions and spoke about a different side to himself. Norris said, "I did struggle a lot in the beginning of the season with just how much pressure [there was] and the things I'd got to live up to. I didn't believe in myself, that I was going to do a good enough job basically, and then I didn't know what I would do if it didn't go well."
Some would suggest that Norris developed a bit of performance anxiety in the early part of his F1 career. This was largely evident in his post-session interviews in the first half of 2019. Most of his interviews were full of anxiety and self-doubt, and Norris was clearly nervous.
Lando Norris worked very hard in his debut season
Norris revealed that the biggest difference between his junior championship and F1 performances is his hard work. He confessed, "I think I was taking everything for granted a lot more coming up to F4 and F3. It was a lot easier basically – I could just turn up and win. Not that easily, but…"
The British youngster is aware that being a Formula 1 driver comes with a pressure that's on another level. Luckily, McLaren identified his mental struggles and helped him as much as possible.
Ahead of the 2020 season, he rented a house which was three-minutes away from the McLaren Technology Centre. He even uses Headspace, the mindfulness and meditation app, likely to deal with the mental issues.