Latest Social Media Meme at the Center of Age Old Lewis Hamilton-Mercedes F1 Debate
Published 10/13/2021, 2:42 PM EDT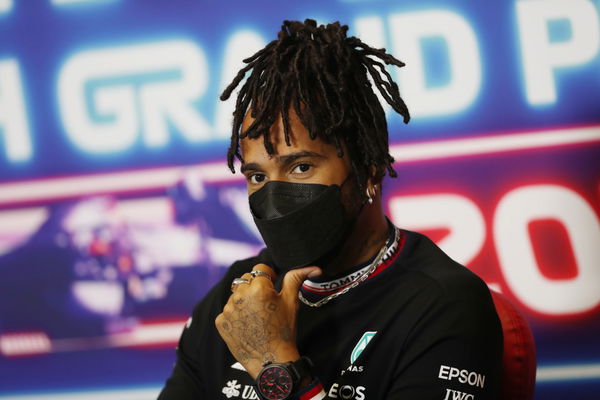 ---
---
It is a normal sighting to witness memes trend virally on social media out of the blue, and the latest one is surrounding the 'red flag' on Twitter. This particular trend has exploded globally, with most of the F1 and football teams, and media houses joining the party. Interestingly, a specific tweet about Lewis Hamilton has led to a debacle between the fans.
ADVERTISEMENT
Article continues below this ad
But, before heading to that tweet, here's a short summary of what this trend means. Most of the social media handles post an infamous statement related to their teams' player or driver which is then followed by a string of 'red flag' emojis.
What the tweet means is that these statements, mostly arriving from the fans, are always a red flag and are never usually true.
ADVERTISEMENT
Article continues below this ad
Lewis Hamilton joins the trend
ESPN announced its contribution to this trend by tweeting a message related to the 7-time world champion. The tweet read, "Lewis is only good because of the car".
We've all heard this one before, haven't we? Hamilton has been a part of the Mercedes crew for 9 years now. And setting aside the 2013 season, the rest have been a Mercedes-dominant era. Hamilton has always been the main man in Mercedes and he used this opportunity to garner as many trophies as possible for himself and for the team.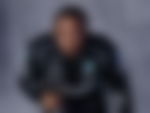 And as things stand, Hamilton and Mercedes, together, own a total of 14 world championship titles. Hence, amid passing through such a strong era, fans started opining that Hamilton's success was merely his own doing, and instead, his car's.
Well, ESPN certainly doesn't seem happy about it and gave a fitting reply in their latest tweet. However, what they didn't expect is the fallout amongst the fans.
Twitter reactions to the Hamilton meme
The moment the tweet showed up, fans swarmed to the comments section offering their opinions. And soon, it caused a war of words between the Hamilton haters and supporters. Here are a few tweets that caught our attention.
And the most talented drivers get to drive the best cars.

There's a reason Niki Lauda and Ross Brawn chaser him so hard to join Mercedes, over Fernando Alonso..

Yes, it's the car but it's also the driver.

— Mad About Chelsea ⭐⭐ (@MadAboutChelsea) October 13, 2021
I liked & respected Lewis when he was the underdog. Hungarian GP 2009 for example. But now he owns everything, including his team and #F1 so I can't respect him anymore.

— Száguldó Cirkusz (@realsimonsays) October 13, 2021
Well, be honest he's good but if he was in a Williams from 2014-now would he ne fighting for WCs?

— Brian Kenney (@BrianKe94518410) October 13, 2021
He's definitely one of the best, with or without the car, but he wouldn't have anywhere near those statistics without Mercedes in the V6 era though. Rosberg's statistics were not to far away from his between 2014 and 2016.

— Anthony 🏁 (@ant_iuculano) October 13, 2021
He is not good only because of the car… but if we look at his results when he didn't have the best car, they are far from the GOAT status that everyone gives him

— Ricardo Delgado Silva (@Ricardo013Silva) October 13, 2021
Are people complaining for Real Madrid or Barcelona football team to have the best players? No and why ? Because this is the essence of the game,same with F1,the best driver in the best F1 (which he is helping to craft to that level..)

— DavyDavo (@DavyDavo1) October 13, 2021
ADVERTISEMENT
Article continues below this ad
All the Hamilton haters should take a deep breath and count to the number of championships Botas has won while driving the same car.

— Matthew Webb (@WebbedSoul) October 13, 2021
Overall, there end the tweets. But, let's hear it from you! Do you agree with this tweet? Has Hamilton offered more than his car to the F1 title hunt since 2014?
ADVERTISEMENT
Article continues below this ad
Watch Story: From Spice Girls to Earth Livery: Top 5 F1 Car Launches of All-Time