Lawrence Stroll Makes a Bold Claim Regarding Sebastian Vettel's Ferrari F1 Spell
Published 10/13/2021, 5:55 AM EDT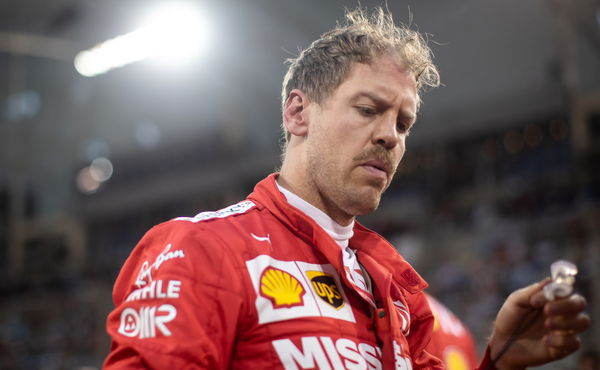 ---
---
Aston Martin honcho, Lawrence Stroll, sat down with Tom Clarkson for an episode of the Beyond the Grid podcast. While discussing his passion for motorsport and his impeccable five-year plan for the Silverstone outfit, Stroll explained how Sebastian Vettel is playing a crucial role to the team. After splitting with Ferrari, Stroll believes Vettel is much happier in green.
ADVERTISEMENT
Article continues below this ad
Vettel raced in a Prancing Horse for six long years; his time with the team was relatively gloomy compared to his days with the Bulls. However, now Vettel has spent his debut season with Aston Martin, and a familiar smile and ease return to the champion's face. When asked if the driver was happy to move to a smaller, mellow team, Stroll swiftly agreed.
ADVERTISEMENT
Article continues below this ad
The Canadian explained, "I think we all know that Ferrari is the biggest pressure cooker here. So definitely enjoys having that- having less pressure." 
Sebastian has had a breezy time with the team this season, yet he still has his eyes on better results. To Stroll, Vettel is a perfect fit for the team now, and in its path of improvement for the future. Further, the businessman and the driver share similar qualities of ambition and passion- traits crucial for the team.
Sebastian Vettel brings passion & vision to Aston Martin
Despite the reduced pressure at Aston Martin, Vettel wants to be involved in improving the team's future. Stroll went over why Vettel is important to the team's future.
ADVERTISEMENT
Article continues below this ad
"He understood very clearly my passions and plan for the team… it's all about bringing Aston Martin back to winning world championships. And, it's a journey; it's a journey that doesn't take a week, a day, or even a year. It will take several years and Sebastian wanted to be a part of the journey. He wanted to be at the forefront of that journey."
With his exit from Ferrari in 2020, the revamped Racing Point presented the perfect opportunity for a new chapter. Despite being a "great ambassador for the sport," Lawrence Stroll held Vettel in high regard. "We definitely share the same vision. The vision is to be the best we can… we're all rowing in the same direction."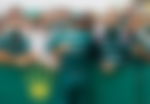 After bringing the team its first podium, Vettel has had his technical problems with the car; yet there's no denying the newfound easiness in Vettel. While Aston Martin sits 7th on the constructor's having tallied 61 points, Stroll knows this will change in five years. With the all-knowing Vettel by his side, the British marque will soon be ready for championship battles.
ADVERTISEMENT
Article continues below this ad
Watch this story: Wives & Girlfriends of Current F1 Superstars