Lawrence Stroll Wishes Lance the Best at Aston Martin 'as Long as It Makes Him Happy'
Published 01/08/2021, 8:30 AM EST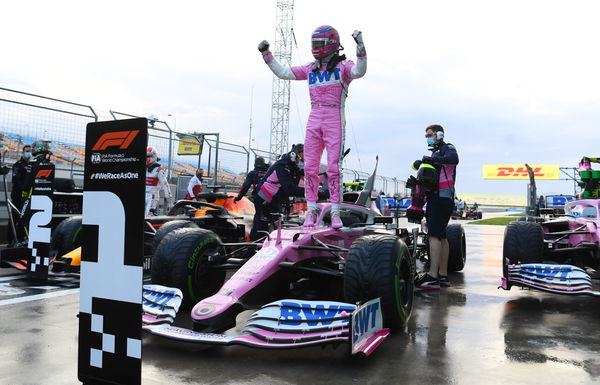 ---
---
Lawrence Stroll is the billionaire owner of F1 Team Racing Point which is being rebranded as Aston Martin. He also owns a stake in the British car manufacturer. However, he is even more popular as the father of Canadian prodigy Lance Stroll, who drives for his team. Or rather for whom he bought the whole team.
ADVERTISEMENT
Article continues below this ad
Hence, fans and critics regularly dismiss the talent, if any, that his son poses. However, Lawrence believes that his son's maiden pole at the Turkish GP is a testament to his natural racing abilities.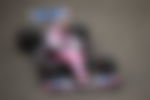 Why does Turkey help in proving the racing ability of Lance Stroll?
ADVERTISEMENT
Article continues below this ad
The qualifying season that day in Istanbul was a wet-weather affair. It made an already slippery track like driving on ice. While Mercedes and Red Bull were battling for the front of the grid, Lance Stroll emerged from nowhere.
Generally, such situations mess up the aerodynamic stability of a car and, nullify the engine performance to an extent. So, for him to beat other more established drivers in treacherous conditions, was impressive.
"Lance's performance on track last year for a 21-year-old was extremely impressive – there was the pole in Turkey, when we all know in the wet it is more about the driver than the car, leading the race for 30 laps until part of the front wing broke," said Lawrence.
Though he ultimately faded out of the race in Turkey, he took a couple of Podiums elsewhere. One at Monza, and the other one at Sakhir, where his teammate Sergio Perez won the race.
"There were two podiums and some bad luck – a tire blew at Mugello – that would have been another podium. At 21, he did a stellar job, an incredible job. I wish him, like any father would wish any son, the best he could possibly do, as long as it makes him happy – that's what counts."
Lawrence Stroll will hope that the Aston Martin move will boost his son Lance's chances
ADVERTISEMENT
Article continues below this ad
Lawrence is not a billionaire for just any reason. His decision to combine his two business ventures will significantly bolster the team. The famous James Bond car manufacturers will bring tremendous brand value and exposure for Lance. Also, he is setting up a brand-new factory with more tech-savvy equipment and more staff coming in.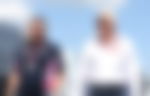 "Last year we had a good car. This year we will have a different level of excitement and motivation because of Aston Martin. We've got more people, we have the new factory coming," said Stroll.
ADVERTISEMENT
Article continues below this ad
So, he must be wishing for his son to ultimately achieve the goal of winning a World Championship with Aston Martin. What a father-son success story that will make!