'Learned a Massive Amount' – Mick Schumacher Reacts to His First F1 Outing With Haas
Published 03/14/2021, 3:35 AM EDT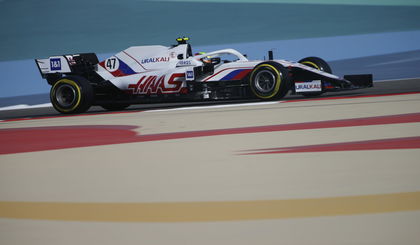 ---
---
Mick Schumacher and his journey as an F1 driver has well and truly begun. The rookie Haas driver, who completed two days of testing, reflected positively on driving an F1 car and spoke about his learnings.
ADVERTISEMENT
Article continues below this ad
The young German was given the opportunity to open the 2021 testing schedule for the American team. However, his first-ever pre-season testing session was left incomplete. Mick only managed to complete 15 laps before having to retire the car back to the garage with a hydraulics issue.
But day 2 of pre-season testing proved far more fruitful. Schumacher junior completed 86 laps on the Bahrain International circuit and even ended the day as the 12th quickest driver on display.
ADVERTISEMENT
Article continues below this ad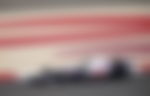 Speaking about his testing experience, Mick said, "I learned a massive amount of new things which were all positive.
"Being able to get those those laps under my belt – I've done over 80 laps today and obviously compared to 15 laps yesterday, that's quite a big difference. And it really gave me a new way of seeing F1 and understanding driving on track."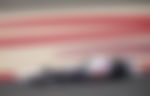 Mick Schumacher looking forward to his first F1 race
There is only one more day of testing to go before the season begins on March 28. Schumacher Jr. can't wait to hit the track despite the limited testing schedule.
"I'm just really looking forward to driving more tomorrow. The race can't come quick enough.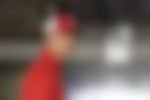 "I'm really looking forward to the season. I would love to drive every day. I could put another eight days in and just go straight into the race weekend."
ADVERTISEMENT
Article continues below this ad
Mick will open the final day of testing for Haas, and he'll be looking to put in as many laps as possible so he can be fully prepared for the season opener. With regards to his expectations, his maiden F1 season will not be very rosy.
Racing for Haas, Schumacher will most likely be driving at the back end of the grid. His only competition might be his teammate and perhaps Williams and Alfa Romeo.
ADVERTISEMENT
Article continues below this ad
It'll be interesting to see the kind of results the German can achieve in his first-ever F1 season. Even a single point finish may be seen as a massive win and a confidence booster for Mick's future. But only time will tell if that's an actual possibility or just a pipe dream.