Charles Leclerc Reveals SF90 Gift From Ferrari Was Part Of F1 Contract Negotiation
Published 04/15/2021, 11:19 AM EDT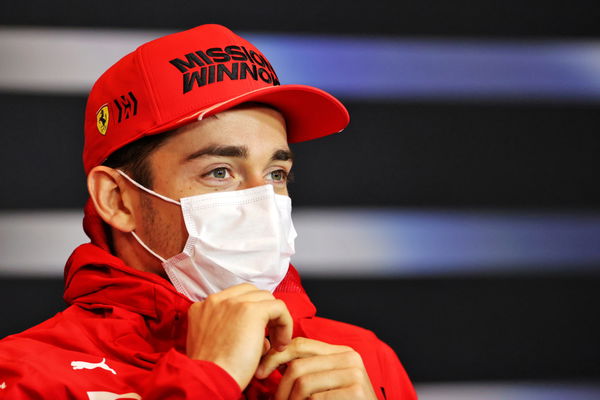 ---
---
Recently, Charles Leclerc received a heart-warming gift from his dream team, Ferrari. And it was none other than the S90, the car that gifted him his first two wins in Formula 1, both back in 2019. Initially, it looked like the Monegasque was caught off-guard by this surprise from the Italian outfit.
ADVERTISEMENT
Article continues below this ad
However, the truth is that Leclerc was expecting the gift from Ferrari the whole time, though he wasn't sure his team would fulfill his expectations.
What did Charles Leclerc say?
ADVERTISEMENT
Article continues below this ad
During the Emilia Romagna GP press conference, Leclerc opened up that he had requested Ferrari for the S90 in his contract request. Ultimately, he was happy that Ferrari managed to make his wish come true.
"Well, there's no real background. It's obviously after my first year with Ferrari and I resigned for a new contract which was much longer," he said. "And one of my wish was this. And Ferrari has been nice enough to accept it."
Leclerc joined the team in 2019 over a one-year contract. However, just weeks later, Ferrari affirmed that the Monegasque had signed a bigger contract, which extended his stay by a whopping five years until the end of the 2024 F1 season.
This indicated that the relationship just can't get any better between Leclerc and Ferrari. And the reality, too, turned out exactly the same, with Leclerc showing off his racing abilities over the very first season with the Maranello outfit, producing two stunning victories at Monza and Spa.
A memory I would keep forever: Leclerc
Leclerc reckoned that possessing the S90 will be a memory that he would cherish forever, as the car symbolizes his first-ever race win in F1.
"I'm very happy because obviously, it's a memory I would keep forever," he said. "It's the exact chassis that won Monza and Spa, so my two wins in Formula 1. So, it is a very special car for me."
ADVERTISEMENT
Article continues below this ad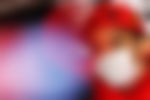 2019 was the last time Ferrari dreamed of winning the title. Since then, it has been a case of downfall, having won zero races and securing just three podiums throughout the 2020 season.
And unsurprisingly, 2021 is the revival phase for Leclerc and his team, with new engines roaring at the back of the car. The team did show signs of improvement in Bahrain, securing a second-row start to the race.
ADVERTISEMENT
Article continues below this ad
So, amid the steady surge in performance, can Ferrari return to the top sooner than expected? Will Leclerc produce a better season than 2019 in the near future? Only time will tell.
Trending Stories