Leclerc & Sainz Warn of Consequences If Max Verstappen Goes Unpunished for Brazilian GP Incident
Published 11/19/2021, 4:08 AM EST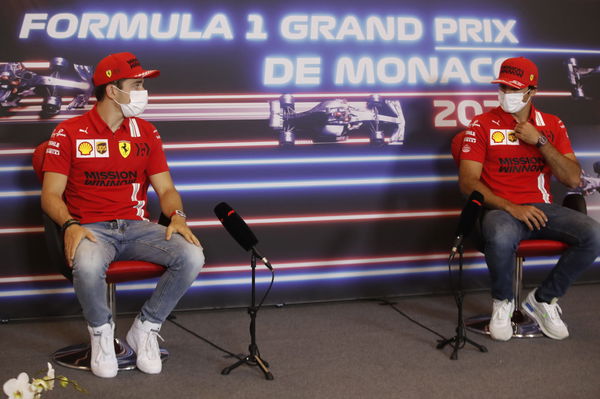 The incident between Max Verstappen and Lewis Hamilton on Lap 48 in Interlagos is getting quite a lot of attention. The former pushed the Briton off the track at turn 4 as he attempted a pass. The Stewards did not open an investigation into the incident at the time. However, Mercedes has now requested a 'right to review' for the incident.
ADVERTISEMENT
Article continues below this ad
Ferrari driver Charles Leclerc believes that if the stewards have decided not to open an investigation into the incident, this must be kept consistent in the future as well when and if a similar situation happens.
Charles Leclerc and Carlos Sainz might change their driving style
ADVERTISEMENT
Article continues below this ad
The Monegasque is of the opinion that if Max goes unpunished from this situation, he will certainly change his driving style owing to the new limits. "You always need to adapt to every situation, every decision the stewards are doing," said Leclerc.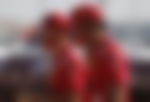 Leclerc also said that he doesn't have an opinion on the incident. He just wants that whatever the decision may be, it must be followed as a precedent for the future. "Honestly, I really don't mind," said Leclerc.
"But yeah, whatever the situation, the decision is, I'll just adapt my driving to it; so I'm fine with both."
His fellow Ferrari driver Carlos Sainz had even suggested installing gravel traps instead of tarmac run-off. He has similar views on the incident as his teammate.
"A driver uses every opportunity to his advantage," expressed Sainz. "To know well if this hasn't been penalised at the last race, if I'm in a similar position, I know I can do something similar.
Mercedes taking 'right to review'
Ever since the front-facing footage of the onboard camera has come to light, a whole new conversation has started around the incident. Mercedes is requesting to open an investigation into the Dutchman. If he is given a 5-second penalty, the difference between Lewis and Max will come down to 11 points.
ADVERTISEMENT
Article continues below this ad
Lewis Hamilton has a different viewpoint now that he has re-looked the incident. however, the Briton is keen on focusing on his headspace for the coming weekend and he is not giving any thoughts on the incident at this moment.
Seven times world champion is looking forward to closing this gap to championship leader in upcoming races while his team will take care of the rest.
ADVERTISEMENT
Article continues below this ad
Tell us what do you think of the incident. Do send in your predictions for the upcoming Qatar GP.
Read Also – F1 Drivers Admit to Struggles Owing to Hectic Triple Header