'Let's Give This Thing Another Try' – Max Verstappen's Girlfriend Kelly Piquet Returns to Twitter as Fans Suggest Otherwise
Published 10/20/2021, 2:28 PM EDT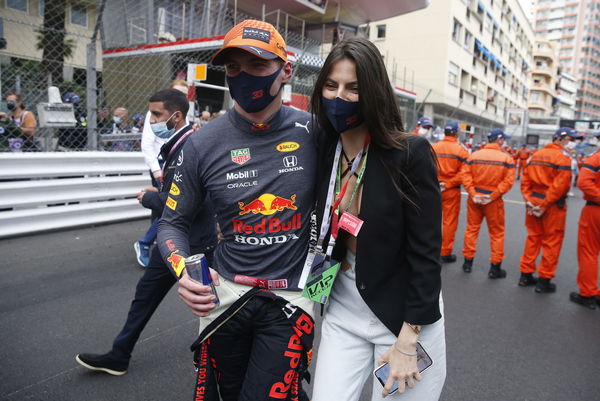 ---
---
Twitter is certainly the hub for Formula 1 fans from around the globe. And of course, one could notice the immense activity that spurts as the sport flags off a race weekend. However, such an F1-friendly social media hadn't treated Kelly Piquet, girlfriend of Max Verstappen, well.
ADVERTISEMENT
Article continues below this ad
Kelly, daughter of legendary F1 driver, Nelson Piquet, initially gave up on Twitter and opted to stay away from it through 2020 and most of 2021. Why you might ask?
Well, toxicity! The Brazilian model had gone through quite a lot of cyber harassment on Twitter, which ultimately forced her to temporarily delete her account. Interestingly, Kelly is ready to offer her Twitter journey another shot.
ADVERTISEMENT
Article continues below this ad
On October 19, Kelly tweeted for the first time since the end of December 2019. She wrote, "Let's give this thing another try…"
Is Max Verstappen the reason behind such hate?
We're not to judge, but there were quite a few responses that were related to Verstappen. They could well be personal attacks due to their hate for the Dutch driver, but we're not going there. Apart from such distasteful comments, there were comments related to Verstappen's ongoing rivalry with the 7-time world champion, Lewis Hamilton.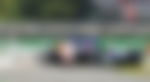 Rivalries can usually be quite draining for the drivers. But, the fact that one of such driver's girlfriend is facing the effects is indeed a worrying concern.
Nevertheless, amidst such hate for the Brazilian, there were quite a few followers who chose to keep it clean and rather welcomed her back to Twitter.
F1 fans show concerns over Kelly's return
Kelly has officially made her comeback to Twitter. However, many fans reckoned that Twitter is as toxic as ever, and suggested the Brazilian leave social media yet again. Here, we've hand-picked some of such Twitter replies for your viewing. Here, take a look at them.
I'd say welcome back and hope you have a good time here but…

— May (@crystalballs_) October 19, 2021
i wouldn't do it if i were you, it's not worth it

— soph³³ (@_sophiangr) October 19, 2021
Save yourself, this place ain't nice

— ⑂ Bone Daddy 🏳️‍🌈 (@sophiesoaps8123) October 19, 2021
noooo the twitter is super toxic I recommend you not use it, queen

— gael (@norsainz) October 19, 2021
I guess you mean Twitter. If you're interested in a lot of negative attention from random people I would say: NO.
I don't know you any other than the daughter and brother of Piquet, and Max' girlfriend. Keep cheering on Max😉

— Robin Dinges (@DingesRobin) October 20, 2021
take care with the comments, twitter can be super fun but extremly toxic at the same time 😭 different from instagram toxicity but there nonetheless. hope you have fun queen! 👑

— lynn⁷ (@verstapez) October 19, 2021
In the nicest way possible, you shouldn't have come back, Twitter is in such a bad state at the moment, you can tell by the reply's

— Harvey Cummings (@shearer9nufc) October 20, 2021
Either have a good time or I am truly sorry for the behaviour of some people. Anyway good to have you back ✋

— 🎃 ee-rie 🎃 (@High5Forever) October 19, 2021
I wouldn't. Social media is poison as much as it is ok sometimes. You don't need it

— andrijana overton (@malcomsfriend) October 20, 2021
ADVERTISEMENT
Article continues below this ad
Trust me, you probably shouldn't. Life is way, way better without Twitter.

— HorizonR2 (@R2Horizon) October 20, 2021
Overall, things have hardly changed since Kelly's exit from Twitter. Hence, despite returning to it after almost 2 years, the toxicity has hardly gone down, which is quite evident in her latest tweet.
ADVERTISEMENT
Article continues below this ad
So, how long do you think will Kelly last in her new Twitter stint? Will the increasing hatred yet again push her to the brink of yet another social media collapse?
Watch Story: From Lewis Hamilton to the Miz: When F1 & WWE Crossed Over
Enjoyed reading this article? Download our exclusive app to get 24x7 coverage, latest memes and social media banter. Click here to download.