"Lewis Could Have Died" – Stewart Bashes 'Immature' Verstappen for Post-Hamilton F1 Crash Antics
Published 09/14/2021, 1:56 AM EDT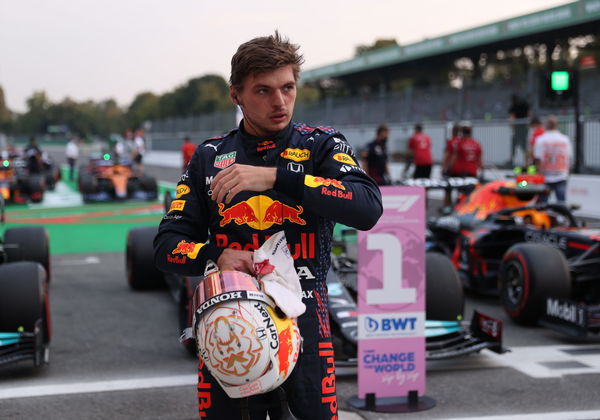 ---
---
The off-track battle of the championship rivalry this season is almost as intense as its on-track counterpart. The intense race at Monza saw the protagonists collide yet again, adding tension to the growing rivalry. After the crash, Max Verstappen got out of his Red Bull, still atop the Mercedes, and walked away. Even in the tweets that followed, fans noticed a stark difference in the attitudes of the two drivers.
ADVERTISEMENT
Article continues below this ad
Sir Jackie Stewart, a legend of the sport, was disappointed with the Dutch driver. "Verstappen is taking longer than expected to mature. Not even to go to see Hamilton after a serious accident when you have just driven over the top of the guy is something I don't really understand."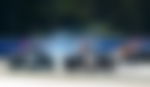 The Flying Scot stated that Verstappen's prominent race craft doesn't give a reason to keep getting involved in such situations. "He's probably the fastest driver on the grid now, but to be a proper champion you cannot be entangling yourself in crashes all the time."
ADVERTISEMENT
Article continues below this ad
Further, Sir Stewart had a word of advice for the team principals. "'If I were their team principals, I'd tell them, 'For Christ's sake, don't do it again'. Just because you are leading the world championship, it doesn't mean you are bulletproof."
Many have compared the rivalry to the greats of the sport. Yet, it has become overly intense between the two drivers. Verstappen and Hamilton have different modes of attack; the friction between the two causes problems in the championship battle.
Stewards let Max Verstappen off easy: Sir Jackie Stewart
There has been a growing discussion of the difference in penalties given to Lewis and Max. Regarding the crash in Silverstone, stewards gave Hamilton a 10-second penalty – one that didn't affect his race much. Contrarily, Verstappen has been given a three-place grid penalty for Sochi and 2 points on his license.
ADVERTISEMENT
Article continues below this ad
However, Sir Jackie believes Verstappen deserves what he got, if not more. Questioning the stewards, he said, "The stewards have more information, but if they were so certain Verstappen was entirely to blame, then why does he only get a three-place penalty?"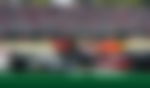 The unsafe collision between the rivals saw Hamilton making out by the skin of his teeth. The Mercedes car rear-ended the Red Bull before going under it. Considering the intensity of the situation, Sir Jackie wants Verstappen to get stronger repercussions. "If it weren't for the halo, Lewis could have died, and the supposed culprit only gets a slap on the wrist!"
ADVERTISEMENT
Article continues below this ad
The difference in opinions will continue, as some side with Verstappen and others, Hamilton. The battle has F1 split into two teams and both stand strong for their drivers. Headed to the Russian GP, who will make up for the race in Sochi?
Watch this story: Lewis Hamilton: Ranking His F1 World Titles From 2008 to 2020