Lewis Hamilton Admits to Being Railroaded by a Fan in a Different Universe: "He Had No Idea…"
Published 01/20/2023, 8:30 AM EST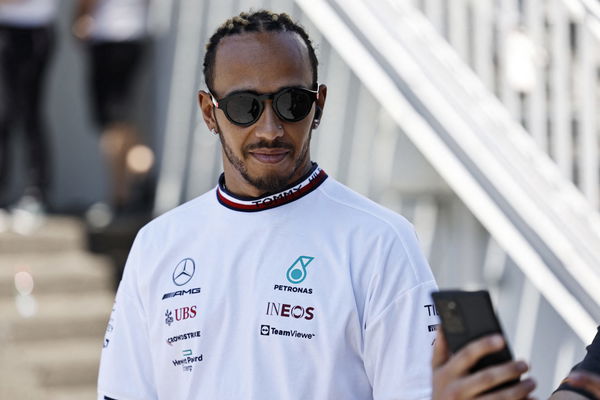 The F1 off-season makes drivers attempt crazy things often. Some go on adventures to picturesque destinations. While some just stay at home to participate in Virtual racing competitions. Apparently, Lewis Hamilton has done both of these things in the current off-season. The Briton recently visited Antarctica on a winter vacation. Meanwhile, he also revealed at a recent Mercedes gathering how he usually plays online games during Christmastime.
ADVERTISEMENT
Article continues below this ad
According to a YouTube Shorts video from Mercedes F1, Lewis spoke about how he plays Grand Turismo, mostly during the winter break. He said, "I have Grand Turismo, and I play that sometimes during Christmas. I go online, and the last time I played it over Christmas, There was someone with my initials like LH or Lewis, Lewis GB or something like that or something 44 and he kept taking me out!"
Hamilton may be going incognito in this different universe of Grand Turismo, with some mystery initials. As he mentioned how the fan who railroaded him constantly by taking him out, did not have a clue that his opponent was Lewis. The Briton added, "He had no idea he was racing me!"
ADVERTISEMENT
Article continues below this ad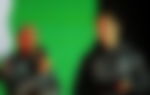 Though, upon this, the quick-witted George Russell chimed in, "You've found me!" Perhaps, it was just Russell being witty and humorous at the moment. But, it is a scenario to think about George, the Lewis Fan racing with the 7-time champion's initials.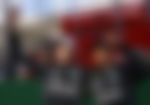 Nonetheless, Hamilton would hope that Russell doesn't play Grand Turismo with him in real life this season. With Mercedes looking to power up the W14 and perhaps mount a title challenge, there is a possibility of a cheeky fight at the Silver Arrows in 2023.
Will George Russell be able to challenge Lewis Hamilton for the 2023 title?
It may a little premature to predict Mercedes' fate for the 2023 season. But with all the chatter behind the scenes and their strong pace at the end of 2022 point toward a return to the top. But, if the Brackley team manages to bridge the pace deficit of the top two, which driver challenges for the title?
ADVERTISEMENT
Article continues below this ad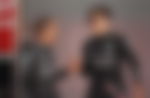 This may become a hot topic of discussion, given how closely George Russell matched Lewis Hamilton last season. So, if George gets going well, will he be able to challenge Lewis in a title fight? Russell has little experience in fighting consistently for wins in a season-long battle for the championship.
2022 was perhaps an aberration that only saw Mercedes challenge for the win on some tracks. Russell is yet to see the peak phase of the Mercedes car. And in that peak phase, it is extremely difficult to overcome Hamilton. So, coming to Bahrain, if George and Lewis are battling at the top, it will be intriguing to see if the former can keep his cool and consistency till Abu Dhabi or not.
ADVERTISEMENT
Article continues below this ad
WATCH THIS STORY: Lewis Hamilton: Ranking His F1 World Titles From 2008 to 2020
Title fight or not, Lewis Hamilton won't be looking to struggle in 2023 surely. After a mixed bag of results last year, the Briton would be determined to turn the tables. What do you think? Can Hamilton challenge for the title this season?
Edited By: Varunkumaar Chelladurai