Lewis Hamilton and Max Verstappen Give Opposing Verdicts on Pirelli's F1 Blame-Game
Published 06/17/2021, 2:16 PM EDT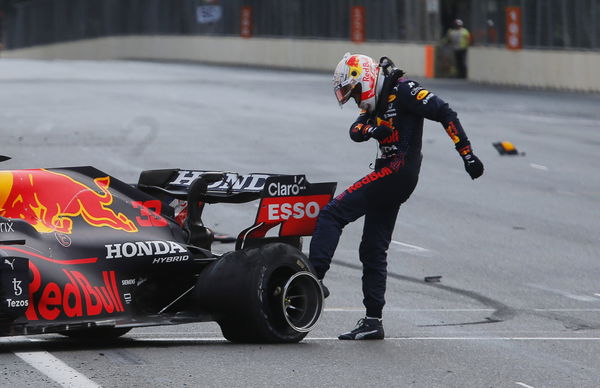 ---
---
A couple of weeks ago, Lewis Hamilton and Max Verstappen endured poor races in Azerbaijan. In that race, Verstappen fell victim to a spectacular tyre blowout that already claimed Lance Stroll earlier.
ADVERTISEMENT
Article continues below this ad
Pirelli subsequently conducted an investigation and published the results, absolving themselves. However, Hamilton and Verstappen are divided over the results.
In the press conference ahead of the French Grand Prix, Hamilton defended Pirelli. He said: "In this particular instance, I don't think Pirelli are at fault."
ADVERTISEMENT
Article continues below this ad
However, Verstappen had a different take on the whole matter and insisted that Pirelli need to take a hard look at themselves.
The Dutchman declared that he and Red Bull did nothing wrong, so could not be blamed. At Azerbaijan, both Verstappen and Stroll suffered eerily similar left-rear tire failures.
The worst part was that the drivers were running close to 200mph on the main straight of the track, which was pretty dangerous.
What else did Lewis Hamilton and Max Verstappen say?
Hamilton said: "Safety is always the priority and for me and my team there have been clear rules and guidelines as to where we have to operate, so I was very surprised to see they had to clarify those.
"Obviously you can take what you want from that. I am happy they have acknowledged they need to clarify it and what's really important now is how they police it because they have not been policing how the tyres have been used, pressures and temperatures, and we need to be better.
"It is great they have done a technical directive but we need to see them follow through and be vigilant."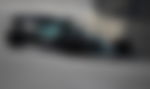 According to the Briton, Pirelli usually increased tire pressure in the event of a failure. He also said that the failures occur when the teams do not run their cars at the optimum tire pressures.
ADVERTISEMENT
Article continues below this ad
Hamilton insisted that he did not face any problems with his tires and praised the tire manufacturer for a stellar job this year.
On the other side of the fence, Verstappen revealed that Red Bull submitted their pressure readings. It transpired that the readings were within the set limits. The Dutchman also insisted that Aston Martin were blameless in the situation as well.
ADVERTISEMENT
Article continues below this ad