Lewis Hamilton : Brundle Advises Briton to Move to Ferrari
Published 03/09/2020, 11:02 AM CDT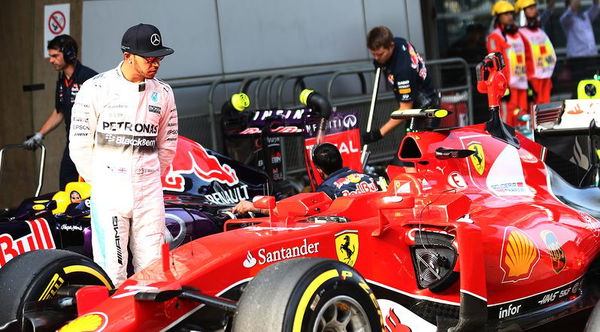 ---
---
Former F1 driver Martin Brundle wants Lewis Hamilton to try his luck with Ferrari. However, the F1 pundit clarified that it was just wishful thinking and logically, Hamilton staying at Mercedes would be the best decision. The Briton will be out of contract at the end of this season.
ADVERTISEMENT
Article continues below this ad
Martin Brundle wants to see Lewis Hamilton at Ferrari
Many former drivers and F1 legends have revealed their desire to see the reigning World Champion don the red suit. However, Hamilton has no reason whatsoever to ditch a successful team like Mercedes just for a change of environment. Compelling arguments can be made for both scenarios but the fact does not change.
ADVERTISEMENT
Article continues below this ad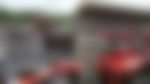 Mercedes operates like a well-oiled machine. The team has remained head and shoulders above the competition so far. Furthermore, the Brackley outfit is on a path of dominance that is yet to be stopped. Unless Hamilton has the desire to brush up on his Italian and experience staring at the backside of a silver car, he doesn't really have a solid reason to switch.
Then again, some would argue that driving for Ferrari is in itself an achievement in F1. Yes, the Italian team is iconic and has undeniable charm. Hamilton ending his career at the most legendary team in F1 would be an epic way to sign off. Additionally, the Briton can tick off one more achievement on his checklist.
Brundle shared his thoughts on the issue by presenting two sides to the argument – As a fan and a manager.
Speaking to Standard Sport, Brundle said:
ADVERTISEMENT
Article continues below this ad
"I hope he does go to Ferrari because that would be a great story," 
"I asked him this question the other day and he said 'I've got red in my crash helmet, red's one of my favourite colours' but he's got his feet under the table at Mercedes,"
"If I had my driver's manager cap on, I'd be telling him 'You're not going anywhere, son, you're staying here'. But as a fan, I'm feeling like 'get to Ferrari, give us something to really look forward to"
ADVERTISEMENT
Article continues below this ad
If Mercedes pick up where they left off, Hamilton could very well equal Michael Schumacher's record. The Briton has his work cut out to cement his legacy as the GOAT once and for all.