Lewis Hamilton Can Be Outspoken, Young F1 Drivers Can't: Grosjean
Published 02/20/2021, 1:24 AM EST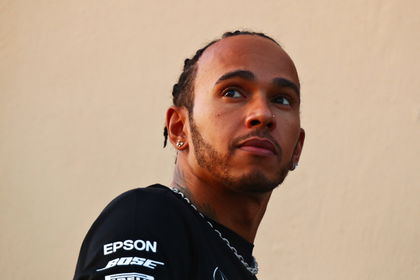 ---
---
Lewis Hamilton has emerged to become more than just any other F1 driver. A role model inspiring people globally with his craft, he is also a champion of human rights and environmental sustainability.
ADVERTISEMENT
Article continues below this ad
But that is, of course, something he has cultivated after working his way through the sport. As a seven-time champion and a world icon, he can voice his opinions and views from a respectable position.
Romain Grosjean though believes that it can be difficult for drivers to always freely speak their mind, considering their professional ties with F1 teams. Speaking in an interview, he also briefly explained why young F1 drivers might not be very outspoken.
ADVERTISEMENT
Article continues below this ad
Lewis Hamilton is a seven-time world champion, said Romain Grosjean
The 34-year-old stated, "It's always difficult because you're an employee at the end. Lewis is seven-time world champion, he's earned loads and loads of money.
"So you know, he can speak if there is a, if for example, some rather don't want to go racing, they go on strike. He won't have a problem to go on strike."
Hamilton is also a respected member of the Grand Prix Drivers' Association (GDPA) that deals with drivers' welfare and coordinates with F1 on important affairs. There is, hence, some substance when Hamilton speaks out on issues, something that not all young drivers are afforded early in their careers.
"If you're a youngster and it's your first season in Formula 1 and you're trying to make everything perfect. And you tell your team 'I'm going to go on strike', 'oh well okay go on strike, but don't come back next race'," concluded Grosjean.
Hamilton could secure his eighth F1 title this year
While he will also cater his attention towards such matters, the Briton's new deal sees him remain in the sport for another year. This provides him with an opportunity to seal that all-important eighth F1 title, which will put him atop the list for titles won.
ADVERTISEMENT
Article continues below this ad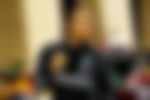 He undoubtedly arrives on the back of yet another stellar season with Mercedes. The German manufacturer's team themselves have catapulted their reputation to become a premier team.
Therefore, all eyes will be on Hamilton when he takes to the track in the 2021 season. For all we know, this could be the year where we all witness history being made.
ADVERTISEMENT
Article continues below this ad
MORE – Mercedes Win the Internet as Toto Wolff's Infamous Pose Eclipses NASA Mars Breakthrough