Lewis Hamilton & Co. Backed to "Wake Up" Soon as Ferrari Boss Blows Off Unlikely 2023 Rival: "we might have a better picture"
Published 03/11/2023, 5:30 AM EST

Follow Us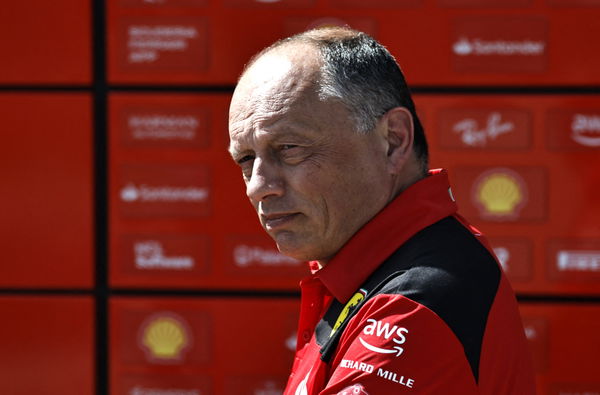 The pecking order has changed entirely. The mighty have fallen, and the challenger has risen. We say this because, as strange as it may sound, Aston Martin has emerged as a strong competitor to Ferrari and Mercedes. Red Bull landed a 1-2, Aston Martin a P3 and P6, Ferrari a P4, followed by Mercedes' P5 and P7. Safe to conclude that after the opening race in Bahrain, it seems that Red Bull has disappeared out of sight with the remaining three left to compete amongst themselves. 
Despite the current order of the standings, the Ferrari boss refuses to discount any team and isn't willing to bet all of his money on either of the top 4 contenders. Yes, not even on Red Bull. Fred Vasseur's most shocking statement came as he backed Ferrari to fight back, claiming that the prancing horse was closer to the Bulls than anyone else. On the other hand, he is backing Lewis Hamilton and Team Mercedes to rise back up and overtake Fernando Alonso's Aston Martin as early as next week in Saudi Arabia! Rightly so, he did not want to take the challenge from Mercedes lightly and erred on the side of caution.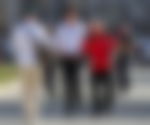 Staying as optimistic as one can be, Vasseur makes some observations and believes in a Mercedes comeback. As quoted by Motorsport Nextgen Auto, he said, "If you only watch the first part of the race, I think we are closer to Red Bull than Aston Martin. This is the first race and we don't have to draw any conclusions. I think Mercedes will wake up soon, I place this team in front of Aston Martin despite its difficulties."
ADVERTISEMENT
Article continues below this ad
"When that happens we don't know, it could happen next week. Because it will be another story in Jeddah. It's a different tarmac and we might have a better picture of the forces involved."
Vasseur's statements do make for a good stance, as Mercedes undoubtedly carries the potential to make a comeback. But from the looks of it Mercedes itself has no belief in their current challenger after it failed to display any pace or promise.
Ferrari shifts the blame for Bahrain failure
ADVERTISEMENT
Article continues below this ad
Way before the preseason testing came around, Ferrari was believed to be at least a second faster than its 2022 version. And then we all saw what really happened as their pace was no match for Red Bull's, and the fear of the power unit cut-off forced Sainz to back off from Alonso's challenge. All of it looked like serious troubles, with which Fred Vasseur disagrees.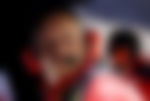 Dismissing the problems in Bahrain as not those with the car, he reasoned, as quoted by Autosport, "I never saw a car to match the pace of another one in quali and not to able to race. [So] then it's a matter of set-up and some choices on the car. It's not a matter of concept at all. So, we don't have to go into this direction."
ADVERTISEMENT
Article continues below this ad
WATCH THIS STORY: Bromance moments between Max Verstappen & Lewis Hamilton
The hopes are high in the garage but low in the Tifosi. It is great to see this from the new boss because, from the looks of it, Red Bull axed everyone else.
Edited By: Varunkumaar Chelladurai