Lewis Hamilton Concedes He's Struggled To "Keep That Relationship Going" With Mercedes After Difficult Eifel GP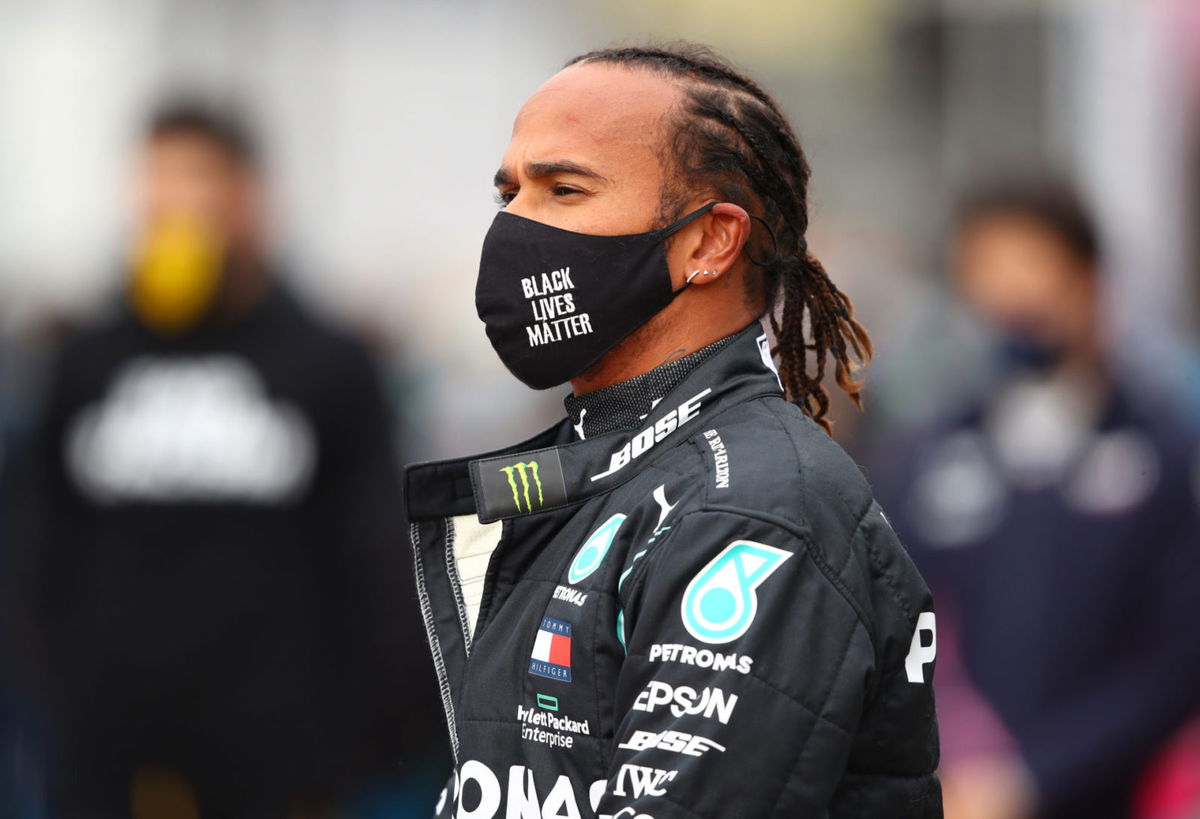 In such unprecedented times, socializing is something that has become incredibly tough. The team at Mercedes are feeling the effects of it, which consider themselves something akin to 'one big family'.
Very recently, two members of the Mercedes crew tested positive for COVID-19. Despite the hurdle, they brought in replacements from their UK base, who did a fine job for the team at Nurburgring.
However, driver Lewis Hamilton has admitted that the natural camaraderie in the paddock is no longer possible. It is something that used to happen often, prior to the arrival of the pandemic.
Lewis Hamilton feels restrictions make it 'harder' to keep social bond
At a team like Mercedes where podiums and race wins are common, the celebration amongst the team members is also frequent. However, the COVID restrictions in place mean that maintaining sufficient distance in interactions becomes paramount.
Speaking in a brief interview, Hamilton was quoted as saying, "What's been difficult is we've not been able to go in the garage and mingle and keep that relationship going."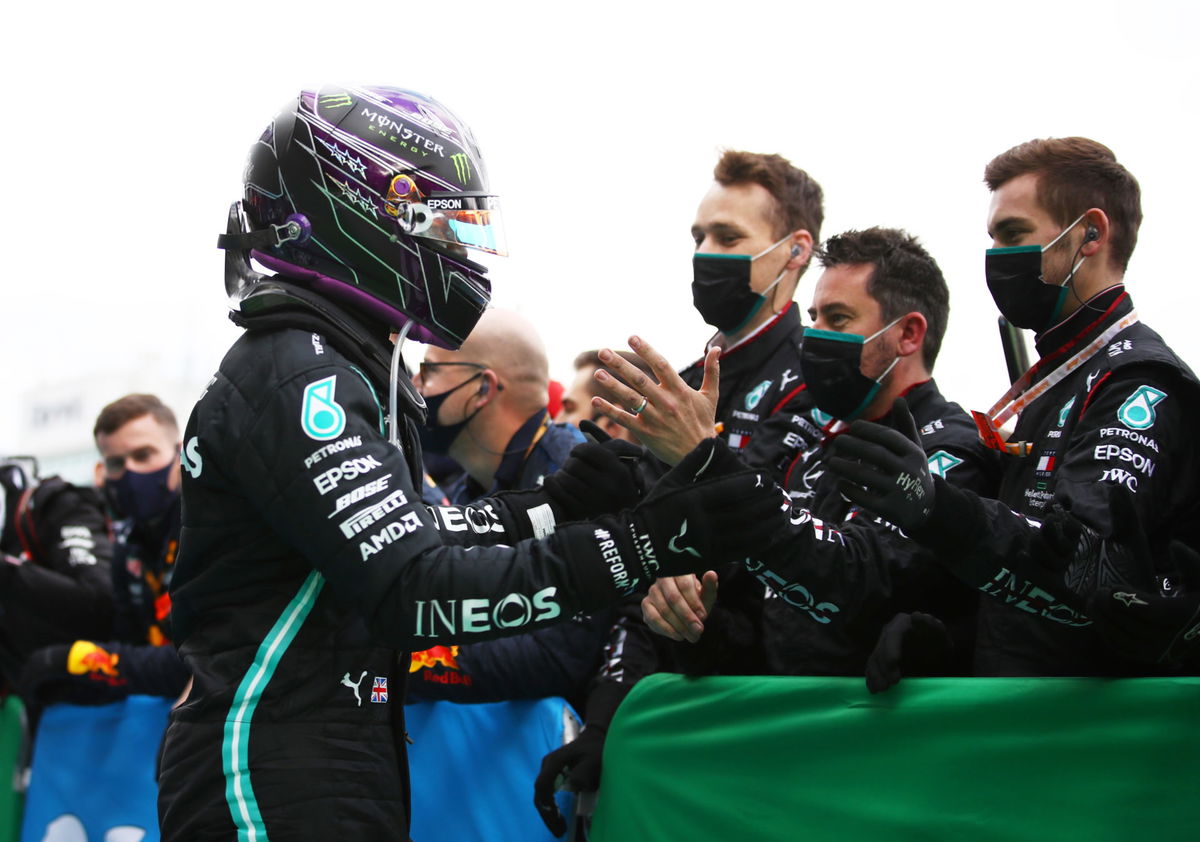 "I think this whole Covid situation makes it a lot more difficult, a lot harder, to keep that social bond that you have. But we're all focused on the same goal." concluded Hamilton.
Indeed, the pandemic has restricted and in some cases, brought a stop to so many activities that previously were commonplace. From that perspective, we are all lucky to be even witnessing F1 action.
Mercedes and Hamilton could soon seal their respective titles
Round 11 saw the Eifel Grand Prix belong to the one and only Lewis Hamilton. As it stands, the Briton commands a 69-points lead over Valtteri Bottas, who faced a car retirement at Nurburgring.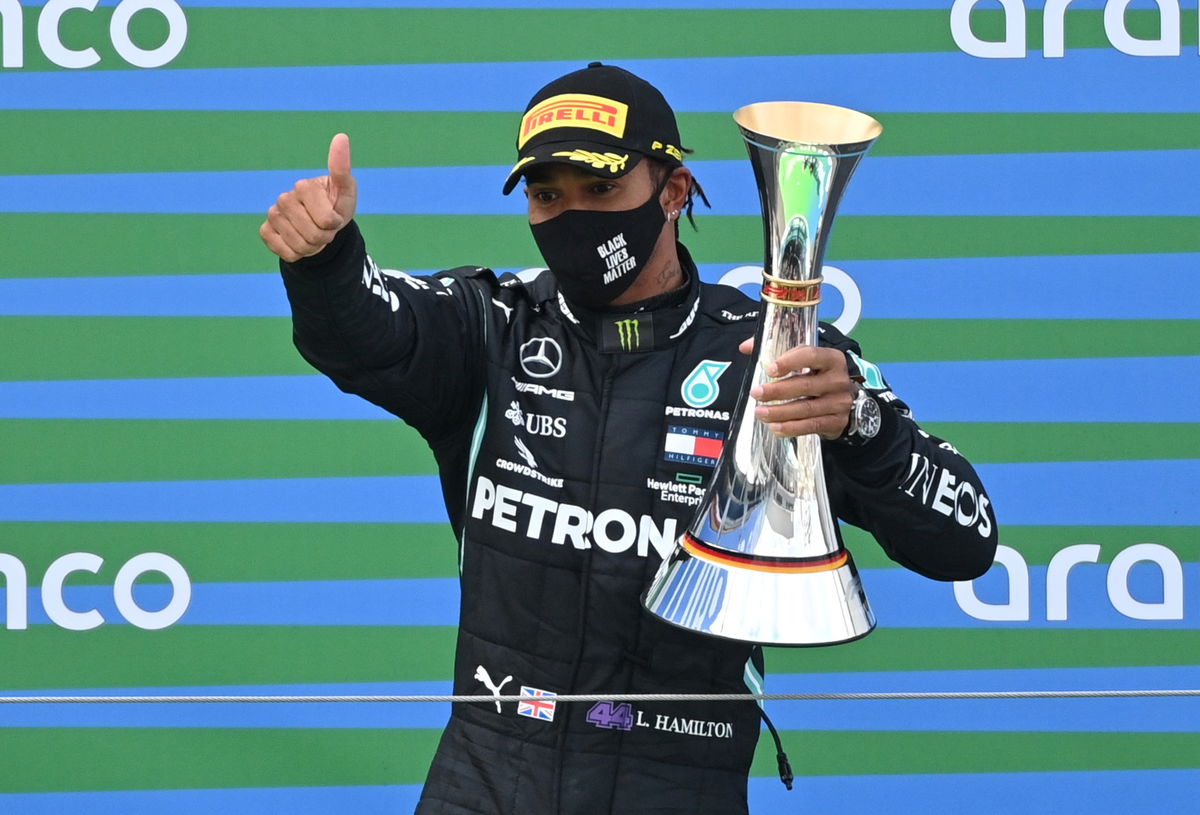 If Hamilton can win the next three races in succession, then he will likely seal the title at the Turkish Grand Prix on November 15. It would be his seventh championship overall, and sixth with Mercedes.
Similarly, Mercedes should be able to see out the Constructors' Championship in a matter of few races. Their aim would be to carry on with front row lockouts, translating into consistent podium finishes. If they can do that, then even that title could be in the bag, sooner rather than later.