Lewis Hamilton Confesses That He Prefers Force India to Racing Point
Published 03/12/2020, 8:06 AM EDT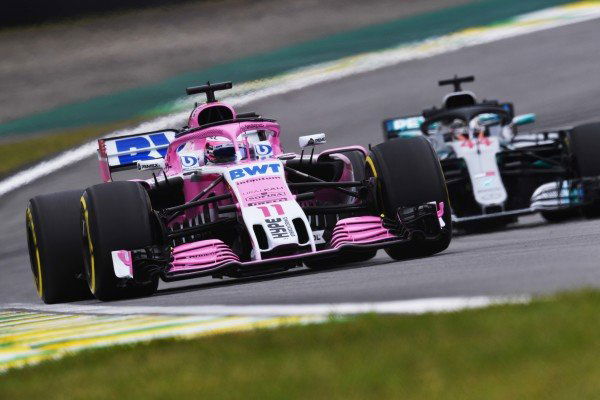 ---
---
Evidently, Kimi Raikkonen is not the only driver who is used to calling the Racing Point team, Force India. During the pre-race press conference, Lewis Hamilton spoke about his biggest rival for the 2020 title. He jokingly quipped, "Force India, maybe? I don't call it Racing Point, I don't like the name!"
ADVERTISEMENT
Article continues below this ad
Ever since its debut in 2008, the erstwhile Force India team has undergone a massive transformation. When founder, Vijay Mallya had his financial issues, his role in the team decreased rapidly, and billionaire, Lawrence Stroll rescued the team from going under. The outfit became a new entity, called Racing Point in late 2018.
The team transformed into the SportPesa Racing Point Formula One team in 2019. At this point, there was a running gag involving Kimi Raikkonen, who kept forgetting the team's name. A notable example is the 2019 Monaco Grand Prix practice session, where he said, "Yeah I have that Force India or whatever the f*** its called".
ADVERTISEMENT
Article continues below this ad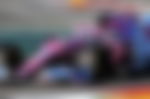 Lewis Hamilton will be happy to learn that the team will be renamed
Earlier this year, Lawrence Stroll announced that the Racing Point team will become the Aston Martin Racing team in 2021. After a meeting between Stroll Sr and Aston Martin, his consortium bought a 16.7 percent stake in the company for £182 million.
According to the London Stock Exchange, Aston Martin is banking on an 'enhanced' F1 involvement. In other words, they were clearly hoping to enter Formula One with their own team
ADVERTISEMENT
Article continues below this ad
What this also means is that Aston Martin will end its  title sponsorship deal with Red Bull Racing at the end of the 2020 season. Details of the agreement includes sponsorship from 2021. This will continue for another four years, with an option to extend the deal, subject to certain conditions.
Provided he sticks around long enough, you can't help but feel sorry for Kimi Raikkonen. This will be the third team name he will have to remember if his Alfa Romeo comes across the pink F1 car. In addition to that, what will Lewis Hamilton think about the Aston Martin name? Will he refer to it as the proper name or will he still prefer Force India?
ADVERTISEMENT
Article continues below this ad