Lewis Hamilton Confirms Secret Passion in Rare Instagram Story: "I Can't Wait"
Published 03/22/2021, 9:45 AM EDT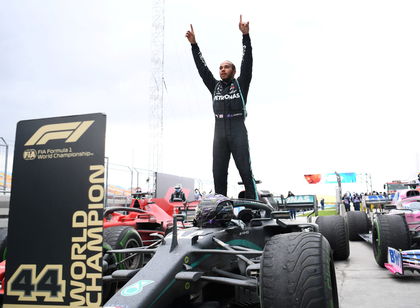 ---
---
Lewis Hamilton is a man of many talents. Not only is he a seven-time world champion, but he also has interests (and success) in fashion, music, and several other fields. In a recent Instagram story, he revealed another of his interests – outer space.
ADVERTISEMENT
Article continues below this ad
However interested he may be in other things, he is currently focused on the upcoming championship. The Brit aims to win his eighth title in the sport and will make history, yet again, if he accomplishes his dream.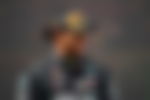 Lewis Hamilton still hopes of becoming an astronaut
ADVERTISEMENT
Article continues below this ad
The Knight took to Instagram to talk about his love for and interest in outer space. Revealing that he, funnily enough, still wants to be an astronaut, Hamilton stated that he loves reading and watching things related to space and is fascinated by how much is left unexplored.
Hamilton said, "You probably won't know as I haven't spoken much of it but I am crazy about space and read as much I can and watch everything I can on space. This image is one of the most exciting things for me personally this year.
"It is the successor to the Hubble telescope called the James Webb telescope. it is about 3x larger than the bubble and they are planning to place it just beyond the moon. Now just imagine over the next decade the images we might see of what's further out there."
"Or what's out there in more detail. I for one am so excited I can't wait. It is supposed to launch in October, I'll be watching. I love the universe so much and all its unknown wonders. Oh, I still want to be an astronaut lol."
The Knight's hunt for the eighth title
The British driver has signed a one-year extension at the Silver Arrows. Both Hamilton and his team are gunning for their eighth titles, and despite their poor performance at the preseason testing, they remain the favorites for winning the title.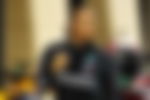 Hamilton's future is uncertain after the 2021 season – will he continue driving on the grid or concentrate on his other interests?
ADVERTISEMENT
Article continues below this ad
While his future remains shrouded with mystery, one thing is for sure – he needs to put in everything he can to win his record-breaking eighth title this season.
Will he start the 2021 season with a win, proving that Mercedes really are the best of the best? Let us know in the comments below.
ADVERTISEMENT
Article continues below this ad