Lewis Hamilton Consoles George Russell After Nightmare Imola F1 Race
Published 04/20/2021, 3:30 AM EDT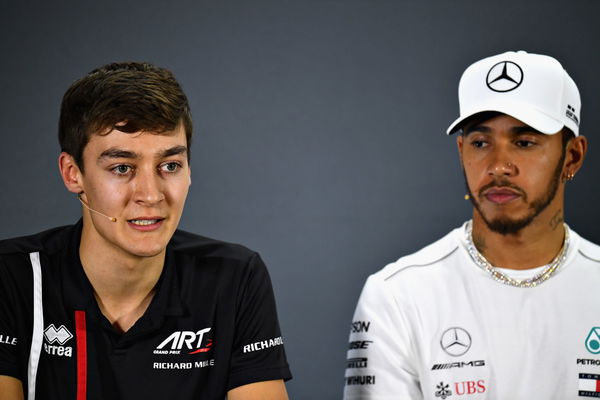 On Sunday, the Mercedes team endured a horrible day in the office. Firstly, Lewis Hamilton squandered a chance to win when he seemed to mimic Sebastian Vettel's infamous 2018 Hockenheim moment. Luckily, Hamilton was able to extricate himself from the gravel and continue onwards. However, things got worse for Mercedes after Valtteri Bottas and George Russell tangled and crashed out.
ADVERTISEMENT
Article continues below this ad
Obviously, Russell was furious with Bottas, and Bottas was equally furious with the Williams F1 driver. This means that, they blamed each other, despite the FIA noting the crash as a racing incident. In the aftermath of the coming together, a much calmer Russell was able to reflect on the crash.
ADVERTISEMENT
Article continues below this ad
Hamilton responded, "Strength comes from vulnerability. If you don't make the mistake you can never learn the lesson. Respect for taking responsibility. On to the next one"
What did George Russell say about the crash?
The young Briton confessed that Sunday was not exactly his proudest moment. However, he acknowledged that it was probably his and the team's best chances of scoring points in 2021. George Russell insisted that he had to take risks, because the points mattered a lot to him and the Williams F1 team.
ADVERTISEMENT
Article continues below this ad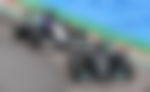 Sadly, it did not reap any rewards, and he had to take responsibility for the collision. Russell admitted that he should have handled the whole situation better than he did. Obviously, emotions were high in the heat of the moment and he also suffered from a bout of red mist.
The Briton expressed his sincere apologies towards Valtteri Bottas and the Williams team. He declared that that was not who he was, and he expected more from himself. There were harsh lessons to be learned, but he is confident that he will come out of this saga as a better driver and person.
ADVERTISEMENT
Article continues below this ad
Now he is going to train his full focus on the coming race in Portugal. This will certainly give him a chance to move on and redeem himself.